You're expecting your periods within a few days and it manifests in the form of acne. You leave your makeup overnight and it results in acne. You don't take care of your skin or skin skincare actives that are not suitable for your skin type, you call acne into your life again. Some skin types are also prone to acne during seasonal changes. And, when the acne breakout is on its way out, what does it leave you with? Yes, the answer is acne scars and pigmentation. But this is definitely not a helpless situation, provided you use the right actives to help your skin heal completely and welcome a bright, natural glow to your face. This Acne Awareness Month (June), make a promise to your acne-prone skin to treat it from its root and get a blemish-free skin tone. Want to know the benefits of red wine on face? Check out this DIY beauty guide to know how you can use wine for glowing skin.
In collaboration with The Channel 46, Desiree Stordahl, Director of Applied Research & Education at Paula's Choice, enlightens you with 7 essential skincare actives that work like magic in treating scars and pigmentation.
1. Vitamin C
Vitamin C is backed by mounds of research for its ability to minimise hyperpigmented marks, including those left after an acne breakout. You can spot treat the area with a potent dose of vitamin C, but the key is to be consistent with it. You can't just apply it once and expect the mark to go away. You'll need to incorporate this into your daily routine until the spot fades completely, which could take several weeks. But hey, at least that's better than several months!
Read: 10 Skincare Tips To Minimise Large, Visible Pores
2. Azelaic Acid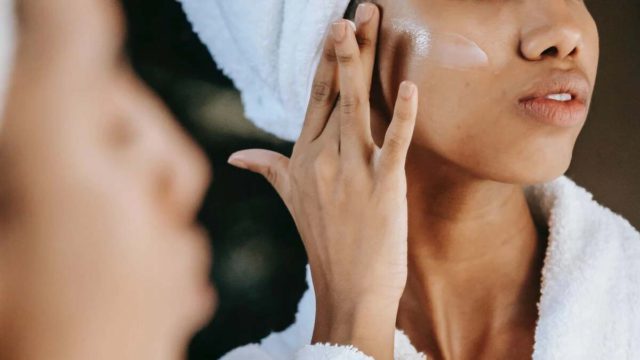 Azelaic acid is another top option well documented for its ability to fade post-acne marks. As an added benefit, azelaic acid also helps treat active breakouts thanks to its anti-inflammatory and anti-bacterial properties. Similar to vitamin C, azelaic acid needs to be used consistently to deliver its full potential for fading post-acne marks. Look for a 10% concentration of azelaic acid for best results.
3. Retinol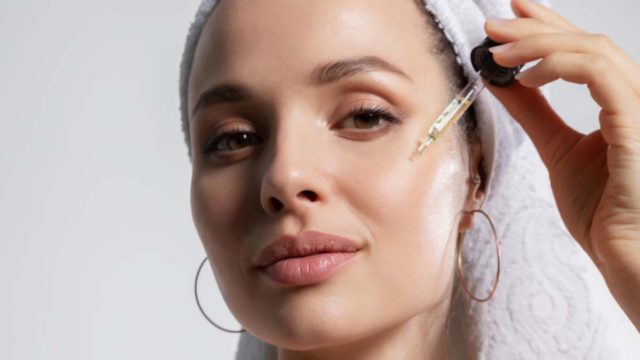 Retinol mostly gets attention as an anti-aging hero, but did you know it also helps with acne and hyperpigmentation? Retinol has been proven to reduce the occurrence of blemishes while also helping to speed up the healing of the marks they leave behind. With retinol, you can expect to see skin's healthy tone and texture steadily improve. However, if acne has left a noticeably indented or pitted scar (sometimes referred to as an "ice pick" scar), it's best to consult a dermatologist to discuss options. No skin care product can successfully "fill in" that type of scarring.
Pro Tip: A lot of retinol products come in heavier/creamier textures that can exacerbate clogged pores. For breakout-prone skin, it's crucial to find a retinol product that offers a very lightweight, fluid, and non-greasy consistency.
4. Niacinamide
Niacinamide (also known as vitamin B3) works via several pathways to help even out skin tone and prevent new discolourations from appearing, including blemish spots. Another benefit of niacinamide for acne-prone skin is that it helps balance oil flow and restores enlarged pores back to their normal size. Check your ingredient labels—niacinamide may already be in some of your skin care products, like your moisturiser. For fading hyperpigmented acne scars, concentrations of 5% niacinamide and greater are best, but even lower concentrations can help over time, especially when used in tandem with other discolouration-fading ingredients and daily sunscreen.
Read: 10 Face Serums Under Rs 1,000 That You Can Add To Your Skincare Routine
5. Beta Hydroxy Acid (BHA)
Beta hydroxy acid (also known as BHA or salicylic acid) works in a much different way than the other discolouration-fading ingredients. BHA is a gentle chemical exfoliant that removes dead skin on the surface, and by doing so it helps visibly fade hyperpigmented acne marks, so they go away more quickly. It's a great ingredient to use in combination with other key actives to tackle the concern from multiple pathways.
Better yet, BHA penetrates past the surface to clear out the pore-clogging debris that contributes to pimples. It's also an anti-inflammatory, which allows it to help calm the redness and irritation associated with acne. Anyone with acne-prone skin should have a BHA exfoliant in their arsenal.
6. Sunscreen
When you have acne-prone skin, it can be tempting to leave sunscreen out of your routine, but that's a huge mistake. Unprotected sun exposure weakens skin's healing response and will make post-breakout hyperpigmentation linger much longer. The good news is that while sunscreens of the past erred on the side of heavy/emollient creams, you can find modern day SPF formulas that offer much better, lighter weight consistencies that won't clog pores. Sunscreen plays an essential role in treating this issue and should accompany your daily skin care routine, no matter which other acne-fighting actives you use.
7. Prescription Options
Skin care actives should be your first line of defence in treating this issue, but if you don't see the results you're hoping for, other options to discuss with your dermatologist include tranexamic acid, hydroquinone, and cysteamine. These are offered in prescription form from the pharmacy and should be used as directed.
The above list of skincare actives are known to do wonders for your skin, especially if you have acne-prone or pigmented skin, or both. So, incorporate the above ingredients in your daily skincare routine and notice your skin glow with health and natural skin tone.
Open up like never before and participate in conversations about beauty, entrepreneurship, mental health, menstrual & sexual health, and more. Desi women, join our community NOW!