The vibrant festival of Holi at the start of spring mirrors our mood, putting an end to the coldness of the winter months. One of the reasons behind the celebrations. As the changing season brings energy, glee, vigour, and liveliness to our footsteps, along with the positivity of the harvest season, Holi celebrates the bounty of a good spring harvest. That apart, it also marks the victory of good over evil. It's a fresh start and people look forward to breathing in the positivity and warmth in the air, which was missing in the last few months.
While we indulge in the joy and merriment of Holi, we also need to take care of our skin health, owing to the harmful chemicals that gulaal or Holi colours contain. These colours sap the natural oil of the skin, which keeps it well hydrated and gives it its sheen. It affects not only the uppermost layer of the skin, but its detrimental effects seep into the deeper layers as well. This causes the skin to look dry and dull as an immediate effect. In the long term, these chemicals have an adverse effect on skin elasticity and also manifests through premature signs of ageing like fine lines and wrinkles. No wonder, why our elders endlessly emphasise on a wholesome Holi skincare routine.
5 Reasons Why Pre-Holi Skin Care Is A Must
Your skin will become dry and is likely to break out into rashes, acne, and allergies after Holi, if you don't take necessary precautions to protect it before playing with colours.
In severe cases, harmful colours may also cause dermatitis and other serious skin conditions.
Holi colours, specifically the silver one, is known for causing skin cancer.
Treating these skin conditions effectively often takes a long time, and at times, they can be irreversible damage to your skin.
It is unnecessary to protect your skin from these colours, especially because most of them comprise harmful chemicals like glass, silica, among others.
Now let's move on to discussing a few essential pre-Holi skin care tips.
4 Useful Hacks To Follow For Pre-Holi Skin Care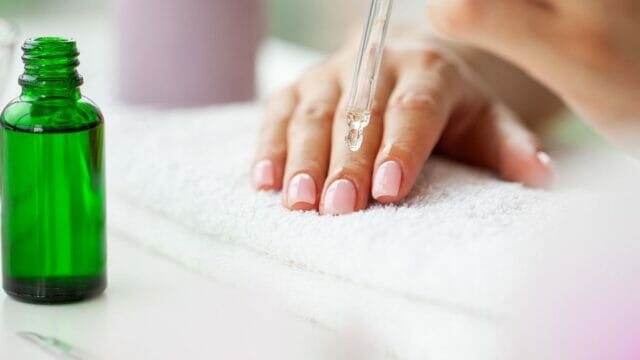 1. Apply Oil Liberally
How to protect skin from Holi colours – you ask? The first step of your pre-Holi skin care routine is applying oil thoroughly on every exposed part of your body. Not just before you step out to dunk your hands in colours, but at least a few hours prior to that, if not the night before. This will give your skin enough time to absorb hydration from the oil and lock it into each of these layers. That part, it also serves as a protective layer, preventing the colours from coming into direct contact with the skin, which makes it easy for you to scrub it off later. You can go for baby oil or one of the many oils that your dadi and nani swears by – coconut oil, almond oil, castor oil, just to name a few. At the end, don't miss out on moisturising your lashes with a few drops of the same oil.
2. Use Sunscreen Thoroughly
The sun has just started coming out in full force after the cold winter, ensuring that you cannot not use sunscreen thoroughly. And when you add the harmful effects of Holi colours, a sunscreen is one of the saviours you cannot ignore. Irrespective of how energy-sapping the sun rays are on the day, a sunscreen is an absolute must. Dab a thick layer of a broad spectrum sunscreen on every part of your exposed skin and don't settle for anything less than SPF 30. Follow up the oil with a sunscreen for them to act as double layers of protection for your skin. When your question is – how to protect your face from holi colours, this is one step you must follow before stepping out to celebrate.
3. Moisturise Your Pout, Under Eye, & Lashes
Amidst the harakiri of taking care of your skin before dabbling with Holi colours, you may tend to forget all about your lips. After all, it is also a part of your skin, aren't they? Rely on a super moisturising lip balm enriched with SPF or the time-tested petroleum jelly not just on your lips but for your under eyes as well.
4. Oil Your Nails
Another part of your skin that you often forget to take care of, like your lips, nails need special care to protect it from the Holi colours. Unless you don't mind seeing them in rainbow colours for at least a few weeks. When your question is – how to protect skin from Holi colours, this is another tip you cannot overlook. Rub a liberal dose of oil on every corner of your cuticles and follow it up with multiple layers of a clear coat, so there's no scope of even a speck of colour accumulating on them.
5 Diet Tips For Post-Holi Skin Care To Stay Hydrated & Energised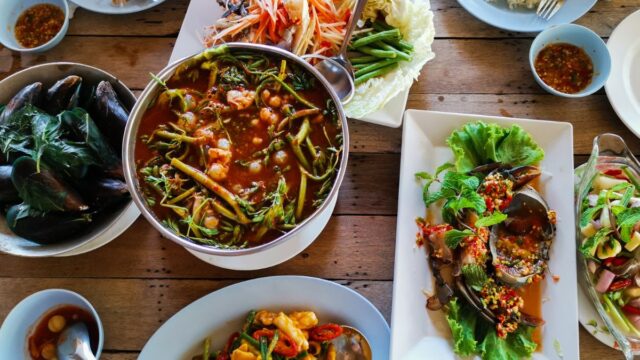 1. Bring On the Liquids
There's almost nothing better for nourishing your skin than the super-hydrating benefits of water. It naturally detoxes your body and keeps your skin moisturised. The result? Happy and radiant skin that does not lack elasticity.
Not just water, also replenish your body with tons of fresh, seasonal fruits and vegetables that are high in water content like cucumber, gourd, water melon, papaya, strawberry, apple, orange, grapefruit, among others. These are loaded with vitamins that control the signs of ageing and contribute to your natural glow, proving to be one of the most important Holi skincare tips. What's more, switch to herbal teas like chamomile tea, low-caffeinated green tea, lavender tea, etc. from your regular tea and coffee that is generally overloaded with milk and sugar. However, don't overdo drinking of water and juices as that exerts excessive pressure on your kidneys and is as harmful as drinking less water.
2. Include Healthy Fats
Not all fats are unhealthy. Healthy fats, unlike monounsaturated fats and trans fats, are necessary for adding nourishment to your body. This in turn contributes to skin elasticity and glow, controlling visible signs of ageing like saggy skin, fine lines, and wrinkles. Olive oil, nuts, and avocado are rich in healthy fats. Include these in your daily diet and reap their benefits over time. So, when you find yourself incessantly craving for fried foods, you know you would be doing harm to your skin by gorging on them.
3. Restrict Sugar Intake
Give those aerated drinks a pass as they are known for damaging your skin. This is true for artificial sweeteners too. They contain excessive amounts of fructose and aspartame that rip your skin of its natural glow. So, if you thought switching to artificial sweeteners over regular sugar is a smart move, you cannot be further from the truth. Reduce the intake of sugar and your skin will thank you for it.
4. Restrict The Intake Of Spicy Food
Reduce the spice in your daily diet to the minimum, along with your intake of salt, fermented foods, and fried foods. Spicy foods make your skin age faster, making visible signs of ageing like wrinkles and fine lines appear faster on your skin. Instead, rely on a balanced quantity of rice and oats to do the magic for your skin.
5. Pack In Fibre
Cut down on starch as much as possible because it comprises long sugar molecules that leads to premature ageing of your skin and body. Instead, increase the amount of fibre-rich vegetables because they are a great source of antioxidants that flush out toxins from your body, balances blood sugar levels, and ensure gut health, which shows on your skin as well.
Why Holi Colours Are Damaging For Your Skin?
Holi colours sap the natural oil on the skin, which hydrates the skin and gives it its sheen. It affects not only the uppermost layer of the skin, but its detrimental effects seep into the deeper layers as well. This causes the skin to look dry and dull, which is why Holi skincare tips are of utmost importance before and after the festivities.
5 Ingredients To Remove Colours As A Part Of Post-Holi Skin Care
1. Haldi (Turmeric), Multani Mitti & Rose Water Mask
Add 2 tbsp of turmeric powder with a pinch of multani mitti and a few drops of rose water to make a paste
Apply it thoroughly especially on the coloured parts of your skin, let it dry for a few minutes, and wash it off with cold water
Turmeric is rich in curcumin, which is an antioxidant. Combined with rose water and multani mitti, the paste removes colour from your skin, while hydrating it abundantly
2. Olive Oil
A rich source of antioxidants, it is not only effective in removing colours but also reducing the chemical damage and keeping your skin hydrated. A simple and effective tip you can bank on for your after-Holi skin care.
3. Milk
Milk weaves its magic in releasing the Holi colours from your skin, without irritating or damaging your skin. Soak a cotton wool in milk and gently rub the potions of the skin that is coloured, to remove it completely.
4. Aloe Vera Gel
If you've got an aloe vera plant, nothing like it for removing Holi colour stains from the skin. If not, try getting your hands on the leaves of this plant or an aloe vera product to do the job for you. After removing the colours, it will soothe your skin, soften it, moisturise it, and finally heal it.
5. Lemon & Dahi (Curd) Mask
Blend 1 tbsp of dahi with 2 tbsp of freshly squeezed lemon juice, and apply this paste to the stubborn colour stains on the skin
Let this stay for a few minutes for the colour to get released from the skin. Wash it off with water
7 Post-Holi Skin Care Hacks That Are Quite Effective
1. Cleanse
Go for a mild, oil-based cleanser that is gentle on your skin. Because you would have to rub hard to remove the colours, and that would irritate your skin to no end. An oil-based one would reduce the friction on your skin, ensuring that the upper layer of the skin does not get damaged in the process.
2. Exfoliate
A gentle scrub will come in handy for exfoliating the dead skin cells. In the milieu, it would loosen the colours on your skin too, or at least fade away the colours, if not remove it entirely. However, do this a day after Holi.
3. Use An All-Natural Ubtan
The nourishing properties of DIY beauty nuskhe that are favourites of our dadis and nanis will work wonders in replenishing your skin with the nutrients that have been ripped off by the colours. Make the most of the masks discussed previously to remove the colours, let your skin breathe, and keep it happy.
4. Moisturise
If you thought you've done your part for moisturising your skin with the above hacks, you're so far off reality. Take a few drops of coconut oil, almond oil, or olive oil on your palm and massage it gently on your skin for that dose of much-needed hydration.
5. Treat Sunburns
Wrap a few ice cubes in a thin cloth and dab it gently on the coloured parts of the skin. This will reduce the burning sensation and irritation of sunburns, and soothe your skin. A non-negotiable Holi skincare tip, indeed!
6. Postpone Salon Visit
Treat your skin at home and let it heal for a few days before you hit the salon. Threading, waxing, and face masks can wait for a few days.
7. Stay Away From Warm Water
Water warm saps moisture off your skin. Hence, it is best that you avoid using it on your face for a few days after the festivities.
Share specific tips on how to protect your face from Holi colours, as the skin on the face can be particularly sensitive
A festival that adds a splash of colours to our lives is a welcome. It fills our lives with happiness, laughter and mirth on the festive day and on the days before it, as we wait with breathless anticipation. The flip side of playing with colours on the day that it takes a toll on the skin. And we cannot overlook the importance of skin health amidst all the joy of celebrating the festival. The above Holi skincare hacks will help you in showing some love to your skin before and after the celebrations, to protect it from the aftermath of playing with gulaal. Follow them religiously and watch your skin shine.
Open up like never before and participate in conversations about beauty, entrepreneurship, mental health, menstrual & sexual health, and more. Desi women, join our community NOW!