Winter's here and the first sign of the change in the weather is dry, chapped lips. Suddenly you find yourself reaching out for the chapstick for the tenth time in the day. Yes, you drink a lot of water and eat plenty of hydrating foods. But you need something more to keep that pretty pout healthy. Here's TC46's top 10 homemade recipes for the perfect pout this winter!
10 Easy Homemade Recipes For Winter-Ready Lips
1. Coffee & Honey Lip Scrub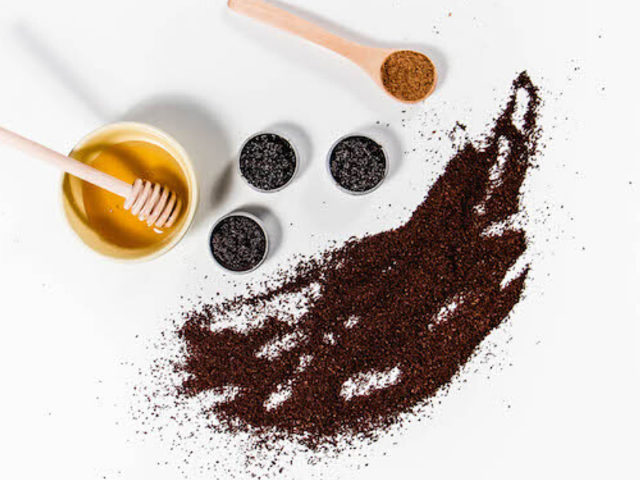 Coffee is not just suited in that cup which wakes you up every morning but also a secret weapon for your lips to exfoliate them thoroughly. Honey, on the other hand, helps in locking nourishment and moisture in your lips. In one word, this homemade lip scrub with honey is the best if you suffer from extremely dry and flaky lips.
Ingredients:
1 tablespoon honey
1 tablespoon coffee grounds
Method:
Once you mix the honey and coffee together, stir it well.
For about one minute, use the scrub on your lips and massage it well.
You can also keep it on as a mask for about 2 minutes.
Wash off with lukewarm water and apply your favourite balm.
2. Ghee Lip Balm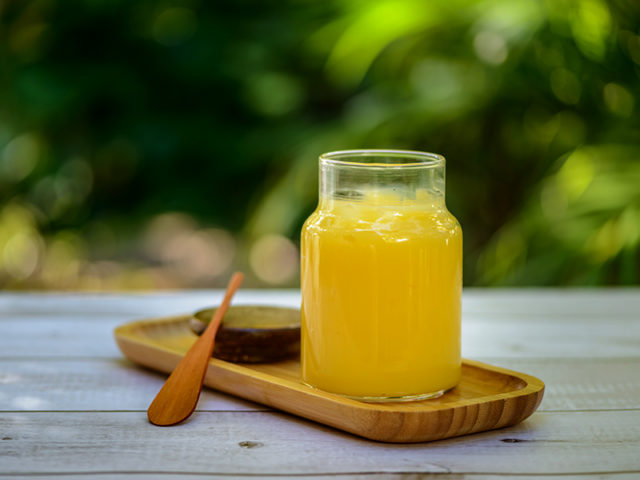 The first thing our mom tells us to do when we complain of chapped lips is to apply ghee. Lip balms and chapsticks may come and go. But ghee has proven to be highly effective in healing and curing dry, chapped lips.
Ingredients:
4 tablespoons of ghee
2 tablespoons of coconut oil
1 tablespoon of honey
Method:
Place a pan on low heat on the stove and add 4 tablespoons of ghee.
When melted, add 2 tablespoons of coconut oil and 1 tablespoon of honey.
When the mixture turns to a liquid, pour it into a small flat container and let it freeze for 3 – 4 hours.
When hardened, you can use it as a lip balm and store it in the freezer when not being used.
Your lips will thank you for the soft plumpness the ghee lip balm will leave it with.
3. Strawberry Lip Mask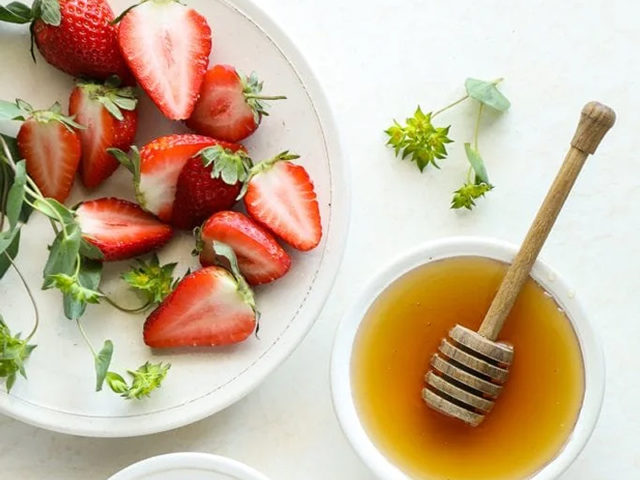 Natural berries contain essential vitamins and minerals that prevent lips from turning dark. It's for this reason that a lot of lip balms in the market are strawberry flavoured. And the best way is by applying strawberries directly to your lips!
Ingredients:
Strawberries
1 teaspoon honey
A few drops of olive oil
Method:
Simply crush a strawberry and add honey to it.
You may even add a few drops of olive oil.
You can apply this mixture to your lips just before you sleep as an overnight mask.
Repeat this process 3-4 times a week to see noticeable results. Don't forget to apply lip balm the next day.
4. Rose Petals Depigmentation Mask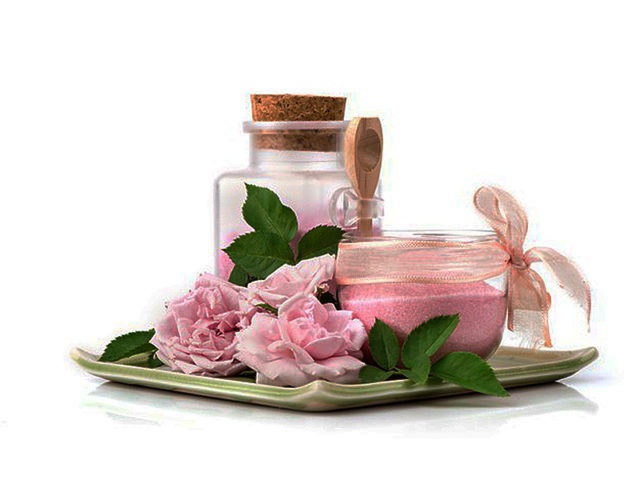 Rose petals and milk are both natural moisturisers. Rose extract balances and restores lips to healthy hydration and health. Together with milk, they work as a wonderful remedy for discoloration and repair dark, patchy lips.
Ingredients:
Rose petals
½ cup of milk
Method:
Soak 5-6 rose petals in the milk overnight.
Strain the petals from the milk in the morning and mash them to make a paste.
Apply this paste to your lips and leave it on for 15 minutes.
Add a few drops of milk if the paste is too thick to apply to the lips.
5. Vitamin E & Cocoa Lip Butter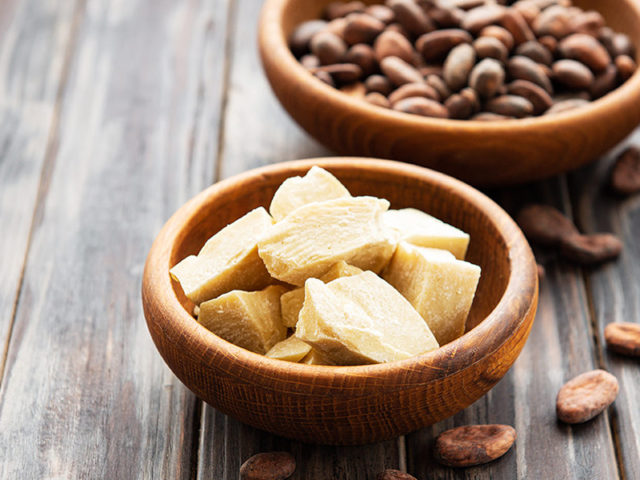 Vitamin E has regenerative properties, thus it can heal chapped lips and make them supple. Green tea is a rich antioxidant and reduces the redness and burning of chapped lips. Cocoa butter and coconut oil act as lubricants.
Ingredients:
3 vitamin E capsules
2 tablespoons of coconut oil
1 tablespoon of grated cocoa butter
1 tablespoon of green tea leaves (crushed)
3 drops of essential oil (rose or lavender or vanilla)
Method:
Melt the coconut oil in a small bowl, add green tea leaves, and stir well on low heat.
Allow to steep and then strain the oil into a bowl through a cheesecloth.
Now melt the cocoa butter in a pan and add it to the strained coconut oil.
Add vitamin E oil (by puncturing the capsules) and the essential oil and stir well.
Keep the mix in the refrigerator for at least 3 hours.
6. Pomegranate Lip Tint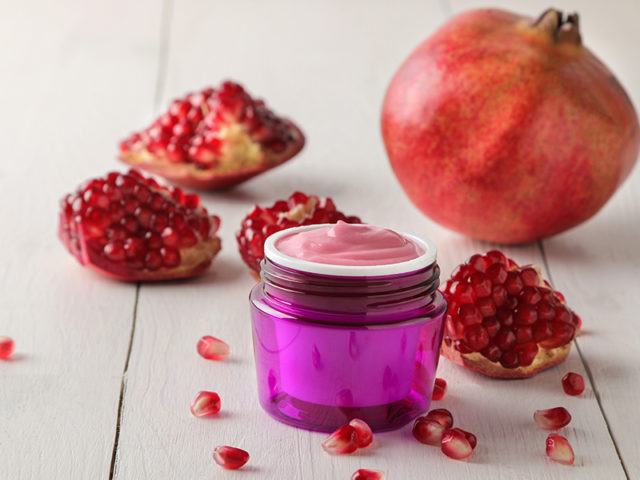 The presence of pomegranate juice gives your lips a nice natural pink colour, while shea butter and coconut oil not only prevents cracking and dry skin but also locks in the moisture, the rose essential oil bestows an invigorating rosy aroma to your lips.
Ingredients:
1 teaspoon beeswax pellets
1 tablespoon shea butter
1 teaspoon coconut oil
¼ teaspoon pomegranate juice
1 drop of organic pink food colour
1 drop of rose essential oil
Lipstick tube
Method:
Heat the beeswax pellets, coconut oil and shea butter in a double boiler.
Use a spoon to mix everything while it melts.
Remove it from the flame and add the essential oil, strained pomegranate juice and food colour to it.
Decant the mixture in the lipstick tube.
Put it in the freezer to solidify.
Nicely outline your lips and apply this rosy-pink colour for that natural pink shade.
7. Cinnamon Lip Plumping Balm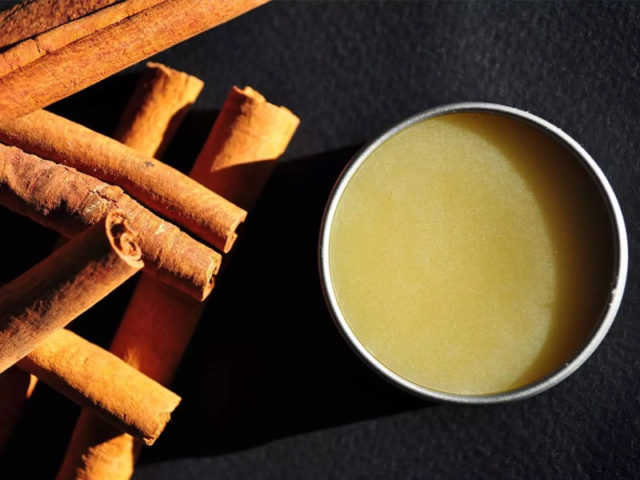 Cinnamon is an antioxidant and acts as a natural lip plumper as it causes a tingling effect on the lips after application. Cocoa butter hydrates and nourishes the skin and also tones down the tingling effect of cinnamon.
Ingredients:
2-3 drops of cinnamon oil
1 tablespoon of cocoa butter
Method:
Mix cinnamon oil and cocoa butter well and refrigerate.
Use it as a regular lip balm.
8. Aloe & Hyaluronic Acid Serum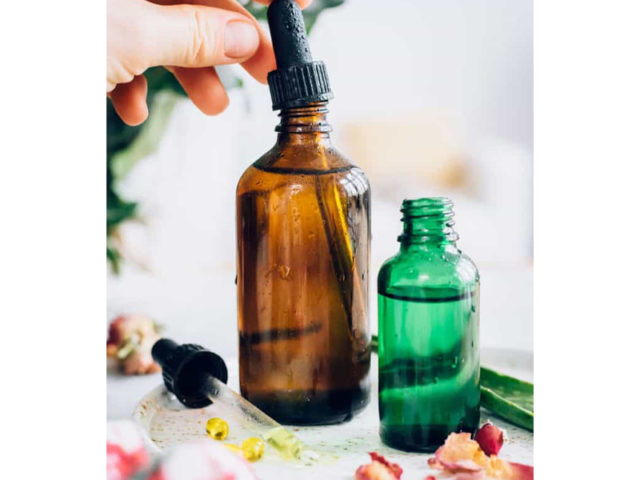 To battle dehydration, ingredients like honey, hyaluronic acid, rose water, and aloe juice are powerful topical treatments. If your lips are irritated in addition to dry and thirsty, rose water and aloe juice are particularly soothing.
Ingredients:
1 tbsp organic aloe juice
1 tbsp rose hydrosol
1 tbsp hyaluronic acid
1 tbsp organic jojoba oil
Method:
Mix ingredients in a small jar that can be sealed tightly and stored in a cool, dry place.
Make sure you mix well before each use.
Apply it with a lip brush, q-tip, or clean or dry fingers.
9. Jojoba & Avocado Lip Oil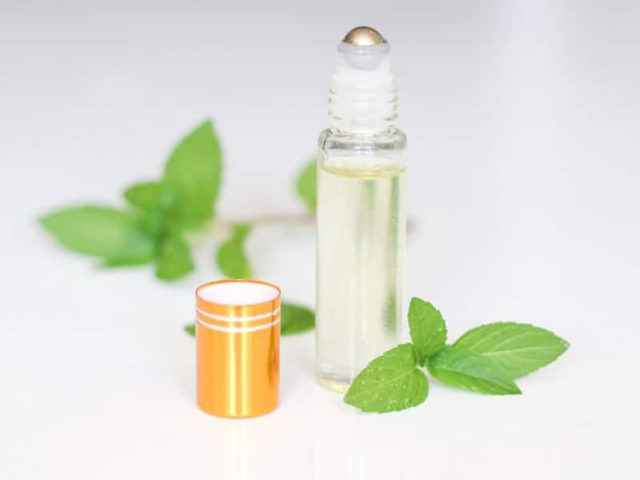 Jojoba oil is botanical and very similar to the natural oil (sebum) that your body already produces. It's great for combating dry skin. Another oil beneficial for its antioxidant properties, avocado oil can also protect against UV damage from the sun.
Ingredients:
½ tsp of vitamin E oil
½ tsp of jojoba oil
½ tsp of avocado oil
Method:
Add the oils to an airtight container and shake well.
Apply the mixture to your lips daily.
10. Lip Massage Oil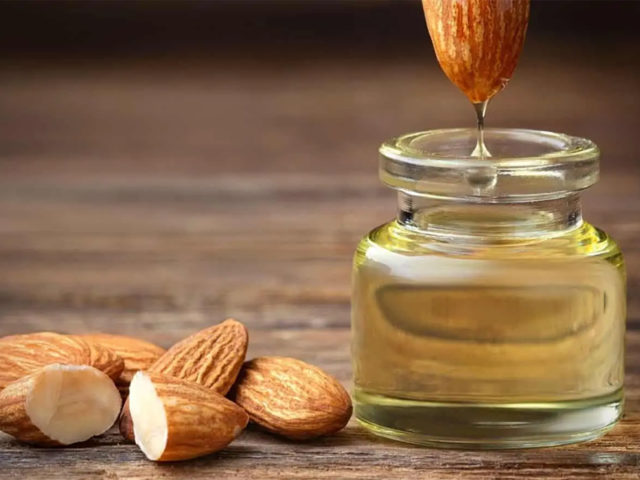 Who doesn't love a good massage? Well, massages aren't only for the body, you can indulge in a lip massage too! Gently massaging your lips with the right ingredients can lead to healthy skin and good texture while making sure how to lighten dark lips permanently.
Ingredients:
Method:
Invest in a tin of good quality coconut oil or almond oil.
Take a generous amount of oil on your fingers and give your lips a good massage.
Use circular motions to have the oil penetrate into the skin. That way, your lip skin will remain moisturised and you are also boosting blood flow in that area.
Try one or try them all, get soft, plump and healthy lips with these TC46 recommended DIYs. Share your favourite winter lip care hacks and tips in the comments section.