Even if you're someone who only does the bare-minimum makeup daily, you would surely use lipstick as a part of your quick routine. But how many of you know what ingredients these lustrous lipsticks contain? Some harmful ingredients present in lipsticks like paraben, triclosan and sodium lauryl sulfate can cause severe allergies. Moreover, the continuous use of lipsticks makes the lips darker and drier. As if the dryness of summer wasn't enough?
Everybody wants soft and luscious lips, and one of the best things you can do for your lips is to provide them with the nourishment they need. The skin on your lips is super sensitive, and it's likely to fall victim to your lifestyle, the sun, and harsh weather conditions. It's time you pay some attention to your pout if you're suffering from dry, peeling, and chapped lips. And what's better than using natural ingredients to hydrate and help them heal faster? So here is a list of 10 lip balms that are free of any chemicals and can be made easily at home.
10 Easy-To-Make DIY Lip Balms That Will Soothe & Comfort Your Lips
1. Ghee Lip Balm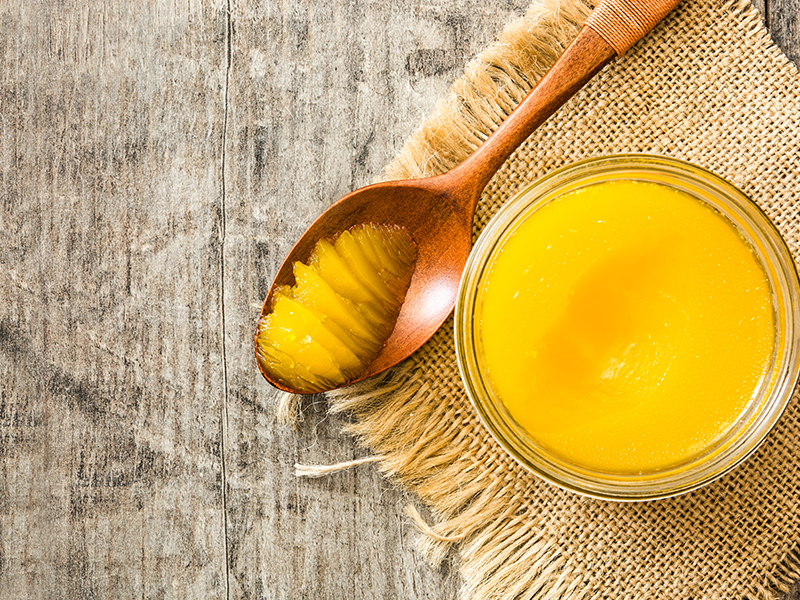 The first thing our mom tells us to do when we complain of chapped lips is to apply ghee. Ghee has proven to be highly effective in healing and curing dry, chapped lips. Just apply a thin layer on your lips before you go to bed, and get soft, luscious lips!
Ingredients:
4 tablespoons of ghee
2 tablespoons of coconut oil
1 tablespoon of honey
Method:
Place a pan on low heat on the stove and to it add 4 tablespoons of ghee.
When melted, add 2 tablespoons of coconut oil and 1 tablespoon of honey.
When the mixture turns to a liquid, pour it into a small flat container and let it freeze for 3 – 4 hours.
When hardened, you can use it as a lip balm and store it in the freezer when not being used.
Your lips will thank you for the soft plumpness the ghee lip balm will leave it with.
2. Pomegranate Lip Balm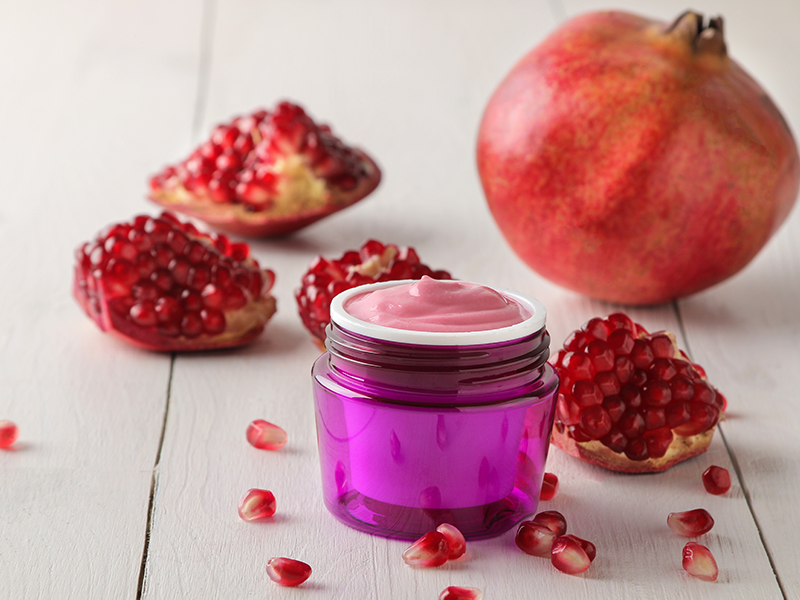 Pomegranate is rich in antioxidants and coconut oil make the lips supple as it is rich in healthy fats. Pomegranate lip balm can nourish and moisturize lips, as well as help, restore give a natural-looking pink colour.
Ingredients:
¼ cup of pomegranate seeds
1 tablespoon of coconut oil
Method:
Put the pomegranate seeds in a small bowl and press out the juice using a spoon or a pestle.
Add melted coconut oil to the juice, transfer to a small container and refrigerate.
3. Beetroot Lip Balm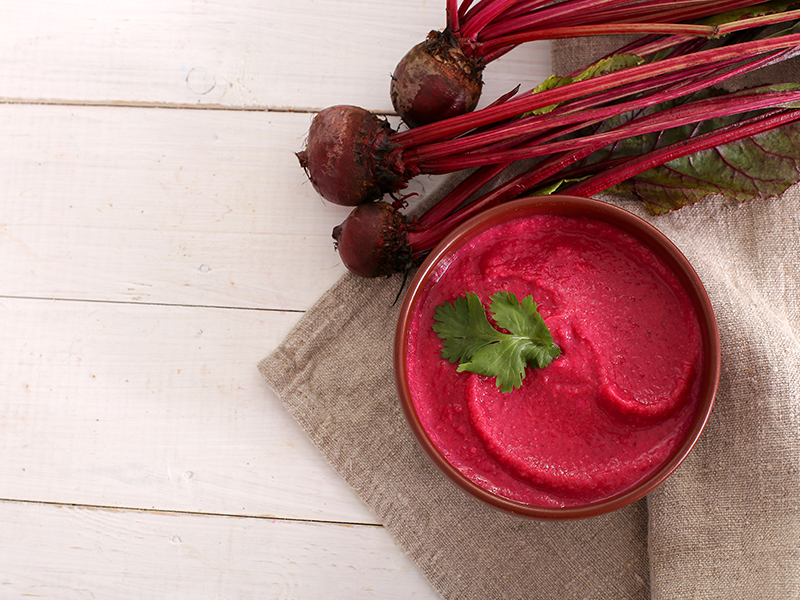 The pigments betanin and violaxanthin in the beetroot, help in the brightening of dark, pigmented lips and give the lips natural reddish-pink colour. Ghee has nourishing fatty acids which further act as a moisturiser.
Ingredients:
½ cup of grated beetroot
1 tablespoon of ghee
Method:
Strain the juice out of the grated beetroot with the help of a cheesecloth.
Mix the ghee with the beetroot juice and refrigerate.
4. Cinnamon Lip Balm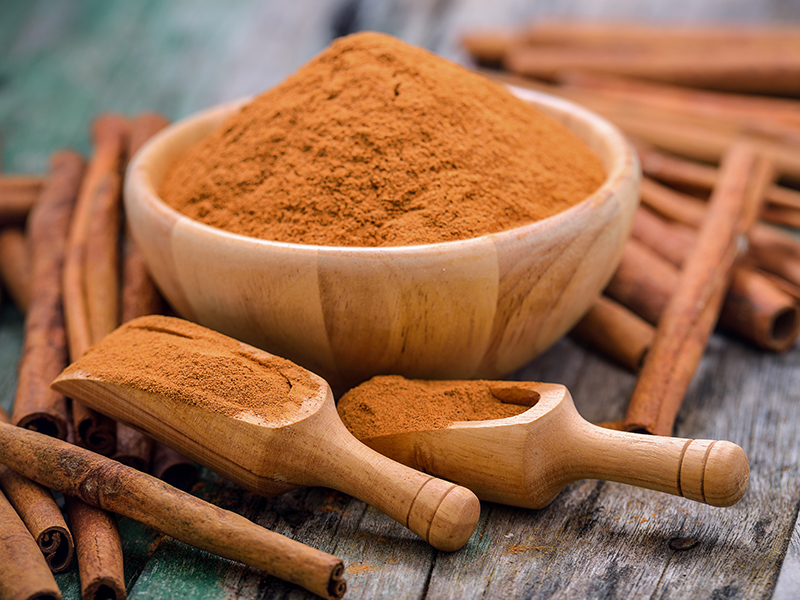 Cinnamon is an antioxidant and acts as natural lip plumper as it causes a tingling effect on the lips after application. Cocoa butter hydrates and nourishes the skin and also tones down the tingling effect of cinnamon.
Ingredients:
2-3 drops of cinnamon oil
1 tablespoon of cocoa butter
Method:
Mix cinnamon oil and cocoa butter well and refrigerate.
Use it as a regular lip balm.
5. Strawberry Lip Balm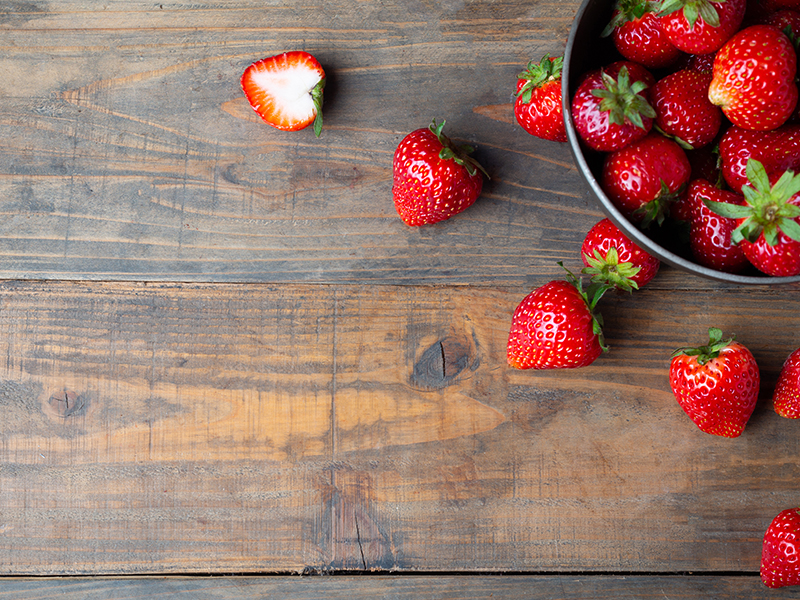 Strawberries are rich in vitamin C and act as a gentle exfoliator, especially in cold weather, where people tend to have chapped or cracked lips. Coconut oil replenishes the lips with healthy fats after exfoliation.
Ingredients:
1 fully ripe strawberry
3 tablespoons of coconut oil
Method:
Crush the strawberry into a smooth paste and add coconut oil to it.
Mix it well and refrigerate.
6. Raspberry & Lemon Lip Balm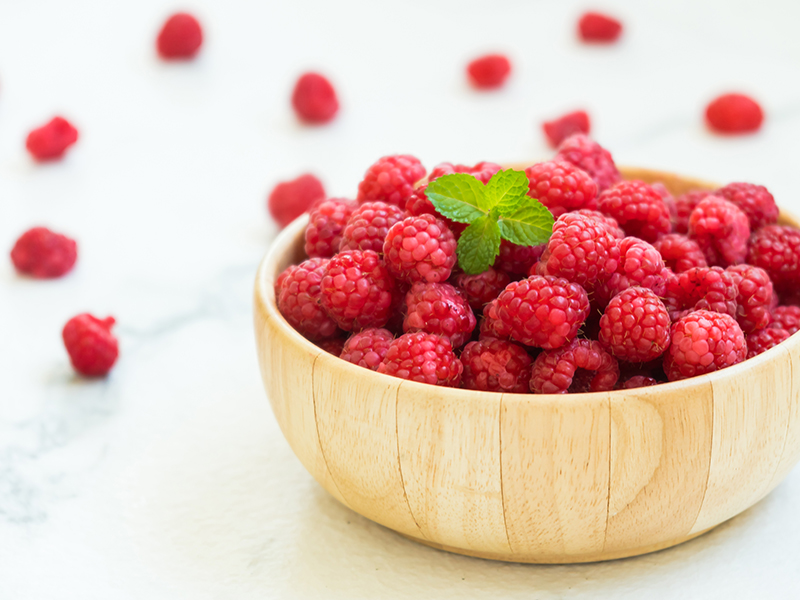 This Raspberry Lemon Lip Balm was the perfect way to bring a little bit of spring into your home early. It's a great all-natural product to add to your beauty bag that contains no artificial colouring or flavours.
Ingredients:
2 teaspoons of raspberry gelatin mix
2 tablespoons of virgin coconut oil
3-4 drops of lemon essential oil
A spoon and a microwave-safe bowl
Method:
Start by heating your solid coconut oil in the microwave for about 20 seconds.
Add the raspberry gelatin mix and blend the two ingredients.
Place this in the microwave once again, and once the gelatin melts, the oil should have a deep raspberry colour to it.
Add the lemon essential oil and mix it properly.
Carefully pour the mixture into your lip balm container and place it in the refrigerator until it hardens.
7. Peppermint Oil Lip Balm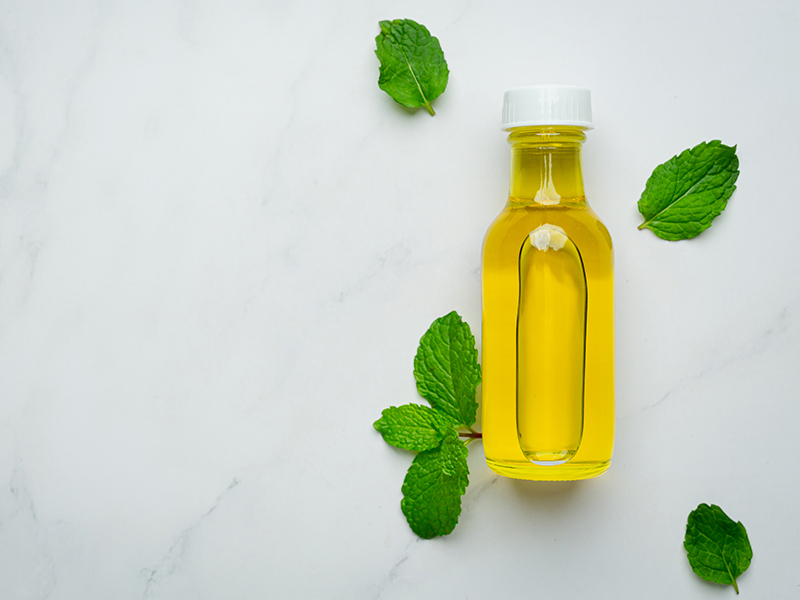 This easy DIY lip balm recipe is very moisturizing and perfect to soothe dry, cracked lips. Plus, lip balm with essential oils has an additional benefit of healing and plumping.
Ingredients:
1 teaspoon of coconut oil
1 tablespoon of white beeswax pellets
1 teaspoon of sweet almond oil
2-3 drops of peppermint essential oil
Method:
Heat the beeswax in a double boiler and add the coconut oil and sweet almond oil to it.
Mix the ingredients well.
Stir in the peppermint essential oil.
Once the mixture cools down, pour it into tins or tubes and allow the lip balm to set.
8. Vanilla Orange Lip Balm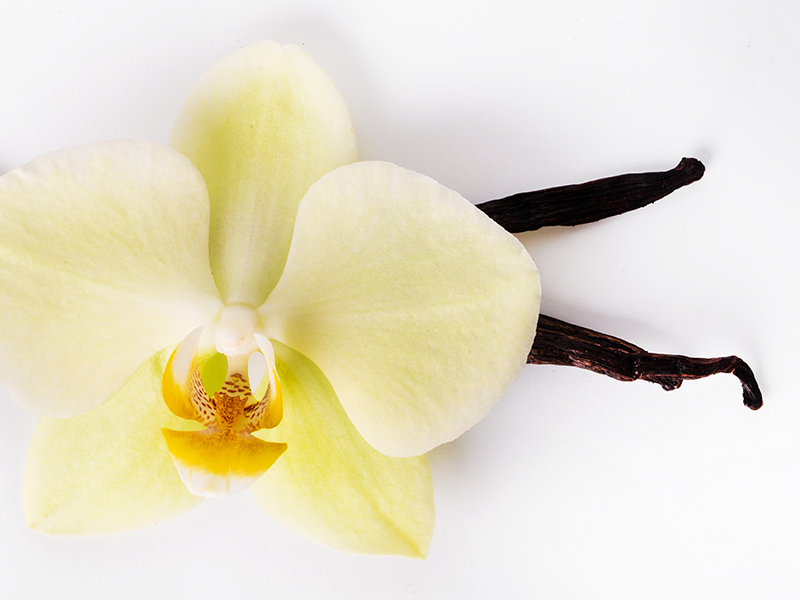 There's no need to rush to the store to buy a lip moisturizer when you can whip up this recipe for homemade lip balm in minutes and with coconut oil, shea butter and orange essential oil.
Ingredients:
1 tablespoon of coconut oil
1 tablespoon of olive oil
2 teaspoons of grated beeswax
2 teaspoons of shea butter
6-8 drops of orange essential oil
1/8 teaspoon of vanilla extract
Method:
Add the oils, beeswax, and shea butter to a double boiler, and let the ingredients melt over medium heat.
Stir the ingredients to combine them.
Once you remove from heat, add the essential oil and vanilla extract and stir again.
Transfer slowly into empty lip balm jars or tins.
9. Honey, Lemon & Shea Butter Lip Balm
Honey lemon homemade lip balm not only tastes yummy but also works to condition your lips and soothe them. If you love the idea of making your lip balm at home follow along with these easy instructions below.
Ingredients:
1 tablespoon of shea butter
1 tablespoon of beeswax
1 tablespoon of raw, organic coconut oil
1 teaspoon of raw honey
4-5 drops of lemon essential oil
Method:
Start by adding the shea butter, beeswax, and coconut oil to a pot and create a double boiler to heat the ingredients on your stove.
Once they melt, whisk in raw honey and the essential oil into the mixture.
After it cools down, transfer it into tubes or jars as per your preference.
Apply this whenever you feel like your lips need some moisturizing. It also works brilliantly for cold sores.
10. Vitamin E Lip Balm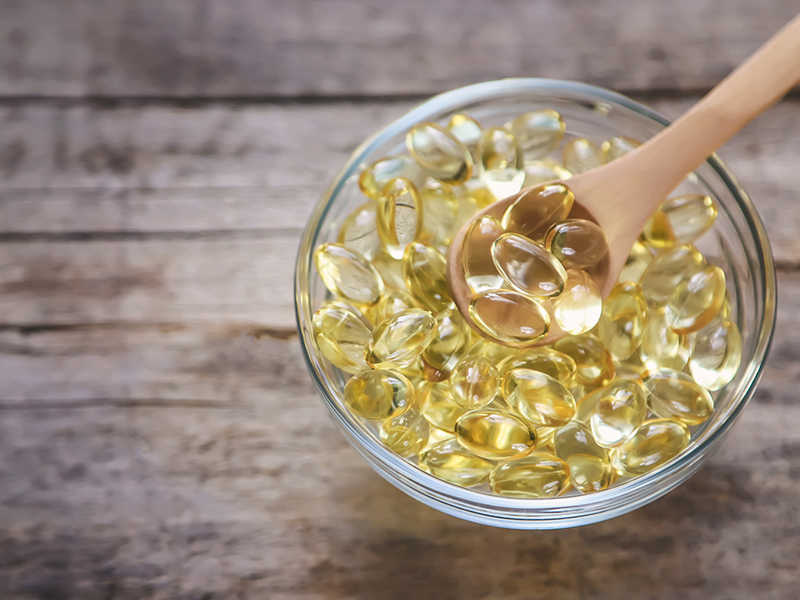 Vitamin E has regenerative properties, thus it can heal chapped lips and make them supple. Green tea is a rich antioxidant and reduces redness and burning of chapped lips. Cocoa butter and coconut oil act as lubricants.
Ingredients:
3 Vitamin E capsules
2 tablespoons of coconut oil
1 tablespoon of grated cocoa butter
1 tablespoon of green tea leaves (crushed)
3 drops of essential oil (rose or lavender or vanilla)
Method:
On very low heat, melt the coconut oil in a small bowl and add green tea leaves to it and stir well.
Allow to steep and then strain the oil into a bowl through a cheesecloth.
Now melt the cocoa butter in a pan and add it to the strained coconut oil.
Add vitamin E oil (by puncturing the capsules) and the essential oil and stir well.
Keep the mix in the refrigerator for at least 3 hours.
TC46 Recommended Products
1. Plumping Lip Serum (Set Of 2) – Cinnamon & Mint By DoYOU
Consider this magic wand of Plumping Lip Serum your swish ticket to heaven (read plump, luscious lips). We're talking about a revolutionary formula that instantly gets you fuller lips for that last-minute Friday night date while undoing the damage that your pout goes through all day, every day! The woody cinnamon aroma makes it an irresistible steal deal. Head on over to the Red Dot Shop and buy the magical Plumping Lip Serum!
Price: Rs 600
2. Natural Lavender Lip Scrub By Vishisht
Say goodbye to dry, chapped and dark lips with this Natural Lavender Lip Scrub. Get rid of dead skin cells and flaky skin on your lips with this must-have. One jar will easily last you a minimum of 2 months! Buy this Natural Lavender Lip Scrub on the Red Dot Shop today and get soft, plump lips.
Price: Rs 249
3. Plumping Lip Serum – Cinnamon & Softening Lip Serum – Coffee (Set Of 2) By DoYOU
Lipcare is a priority. Period. Exactly why your vanity kit isn't complete without these two swish sticks. While the DoYou Plumping Lip Serum takes you closer to naturally fuller lips, the DoYou Softening Lip Serum ends the persistent dry spell like nobody's business. Get all that your pout's ever wished for at the Red Dot Shop now!
Price: Rs 500
4. Agave Lip Balm By Tinge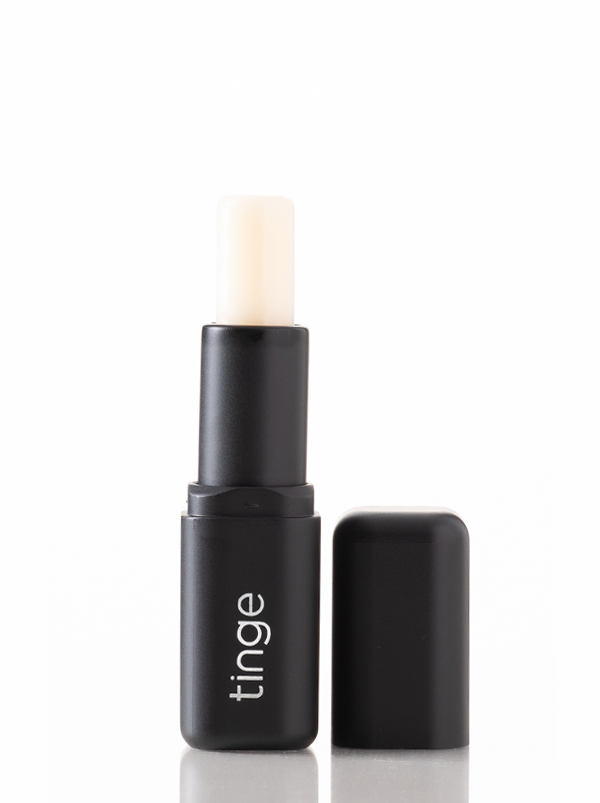 Tinge has the perfect lip care product for you. Hydrate your lips with vegan Agave Lip Balm. It is non-comedogenic and dermatologically tested.
Price: Rs 590
Making your lip balm is so easy and inexpensive. Plus, you know exactly what is going into it! That way you can control exactly what you want out of your lip balm and nothing more. These lip balms and products will not only help moisturize your lips, but you'll also get the added satisfaction of them being completely safe for you.