Skin issues start to become more prevalent in the winter season than in the other seasons of the year. Humidity levels decrease as the air temperature drops, which draws moisture from your skin cells. It becomes more difficult for skin to retain moisture when combined with chilly wind and interior heat, both of which deplete your skin's protective barrier. Your skin tends to become dry, flaky, spotty, and irritated as a result. Additionally, winter might make eczema or rosacea worse if you are prone to them. However, there's nothing to worry about as the season is just changing and you can find the solution right in your kitchen cabinet!
The Channel 46 caught up with Supriya Malik, Founder of Indulgeo Essentials, who enlists 11 DIY desi remedies to keep your skin hydrated and healthy-looking during winters.
1. The Classic Turmeric
The humble turmeric does much more than just give your favourite curries colour and flavour. Curcumin, the most important ingredient in turmeric, has anti-inflammatory and antioxidant properties. It aids in the treatment of dry skin by assisting in the neutralisation of free radicals.
Honey, milk, and turmeric can be combined for topical use on the skin. This helps the skin by minimising acne scars and evens out the skin tone. This age-old mask is a go-to for many, as it brightens up the skin in winters while providing nourishment.
2. Jojoba Oil & Oats Face Pack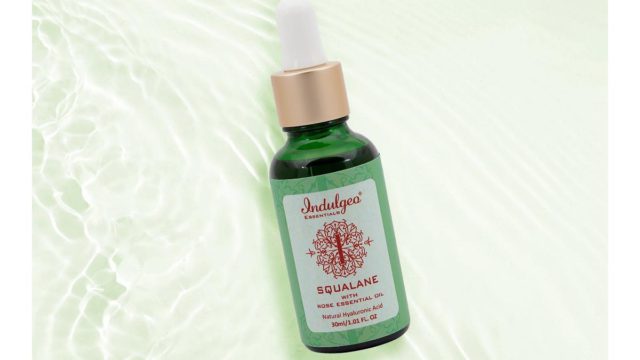 Jojoba oil is the wonder oil that comes closest to the natural sebum produced by our skin. It is the ideal oil for people with oily or congested skin who are worried about clogging skin pores, since it can penetrate the skin deeply to provide optimum moisture.
Honey acts as a pore cleanser and lightens scars while moisturising the skin deeply.
Oats help in gently exfoliating the skin and reduce inflammation, while yoghurt provides toning benefits and increases skin elasticity while brightening it up.
Take ½ tablespoon oats, 1½ tablespoon of honey, 1½ tablespoon of yoghurt, and a few drops of jojoba oil. Make a paste in a bowl and apply it on your face and neck. Let it dry for 20 minutes and then wash with warm water.
The fine blend of all the natural ingredients makes skin radiant and protects skin barrier.
Read: 11 Winter Skincare Tips For A Healthy Looking Twacha
3. Body-licious Nourishing Scrub
To avoid winter dryness on your body and to remove dead skin cells, EXFOLIATE! To maintain your skin's youthful radiance and velvety texture as you age, exfoliating is helpful for scrubbing away these pigmented cells and clearing up dry skin buildup. You will soon see your skin's appearance change from dry and dull to soft and supple with a regular exfoliation and moisturising routine.
One such effective and nourishing DIY body scrub is made with 2 tablespoons of honey, 2 tablespoons of sugar, and a few drops of cold pressed argan oil. Mix the required quantity of the ingredients to make a body-loving scrub that will strip off the deadness and replenish the moisture. Honey has gentle cleansing properties that help eliminate dullness and bring out the radiance of the skin.
Sugar is one of the most effective all-natural skin-exfoliating ingredients. By clearing out all the filth from the skin pores, it also aids in skin rejuvenation. Argan oil is the unsurpassed anti-aging, regenerative, and healing treatment for all types of skin and hair. With its high concentration of antioxidants, essential fatty acids, and vitamin E, the benefits of argan oil naturally help revitalise skin and consistently restore shine to dull, lifeless skin.
4. Oil Bath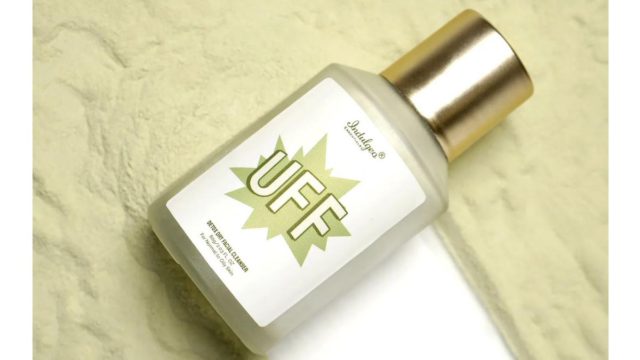 Natural oils are excellent in moisturising skin and assisting in the restoration of the natural skin barrier. The barrier is frequently harmed by regular hand and face-washing with water and drying soaps that strip the skin of its protective natural oils. Add several tablespoons of the chosen oil like jojoba oil, argan oil or avocado oil to the bath's running water to use. Treat yourself to a gentle soak, and then lightly pat your skin dry to prevent rubbing the oil off completely. In order to keep your skin moist and supple after a shower, you can also dab a little avocado oil on the body.
Read: 11 Skincare Actives To Treat Dark Spots & Discolouration
5. Aloe Vera Gel
Aloe vera gel, though frequently associated with treating sunburns, can also be useful in the dry winter months. It functions by reducing redness and irritation brought on by excessive dryness, and it can even lessen ageing symptoms and acne breakouts.
6. Lip Scrub
Your lips have relatively very less natural defence against the various drying factors they frequently encounter. You can keep your lips looking and feeling their best with a little prevention and the aid of soothing home remedies for chapped lips.
Gently exfoliate your lips with sugar and aloe vera to remove dead skin cells and reveal the pink lips!
Apply honey and massage it on your lips to make them plumpy and soft.
7. Fruity Moisturisation
Blend some papaya to make a puree and evenly apply it on your clean face and neck. After ten minutes, massage your skin and rinse it off with lukewarm water. Papaya moisturises the skin. The papaya enzyme called papain works as a potent skin exfoliant to remove dead skin cells, which can leave the face looking lighter and more supple. Additionally, the amount of beta-carotene and plant components in papaya improves the complexion and radiance of the skin.
8. Milk & Cream
Two of the best natural moisturisers available are milk and milk cream (malai). A small amount of fresh cream or full-cream milk can be used to massage your skin, leaving it feeling hydrated, happy, and healthy.
9. Ghee Goodness
Another superpower of clarified butter or ghee is that it moisturises deeply. If you apply a pinch of this natural substance to any dry spot throughout the winter, you will see effects right away. You can find this item in almost everyone's kitchen cabinets.
10. Stay Away From Super-Hot Showers
On a chilly day, taking a hot bath or shower sounds ideal, but hot water is the enemy of dry winter skin. Your skin's natural moisture evaporates more quickly when you use hot water too frequently. Keep your showers short and don't forget to moisturise post-bathing. If not water at room temperature, you should stick to using lukewarm water at the most.
11.  Drinking Lots & Lots Of Water
You can remain warmer in the cold by drinking water and staying hydrated. Since the body doesn't feel as parched when it's chilly, most people neglect to drink enough water. But it is well known that the colder weather causes our skin's natural moisture content to decrease. No amount of moisturising will be able to make up for dehydration if you don't drink enough water. It is suggested that you sip water throughout the day rather than consuming a large amount at once. Hydrating yourself from within flushes out toxins from your body, clearing out acne by balancing the oils on your face, and also helps to slow down ageing.
Keep yourself hydrated and your skin moisturised. Happy Winters!
Open up like never before and participate in conversations about beauty, entrepreneurship, mental health, menstrual & sexual health, and more. Desi women, join our community NOW!