Think of things that could make a scorching day better aur ek cheez dimaag mein zaroor aata hai – tarbooj. Our favourite watermelon. This juicy delight instantly refreshes us when the heat outside gets too much to bear. Watermelon is loaded with antioxidants and can help us stay healthy and hydrated. Its Vitamin C content is great for your immune system, especially if you are susceptible to seasonal allergies and infections.
But other than being a healthy and tasty treat, watermelons are also believed to be the perfect remedy for a number of skin problems including dryness, large pores, oily skin, early signs of ageing and more.
To help you out, we have curated a list of watermelon based home remedies that can help you achieve flawless and gorgeous skin. Here's how you can use watermelon for skin.
6 Noteworthy Benefits Of Watermelon For Skin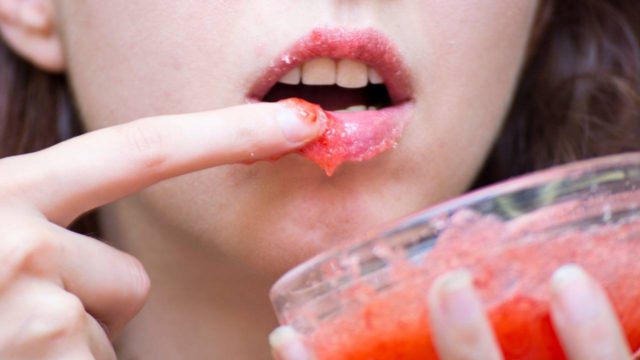 Still not sure why you should include this juicy delight in your skincare routine? Let's take a look at how watermelon can help you achieve the flawless skin you've always dreamed of.
One of the major watermelon benefits for skin is that it works as an excellent, natural skin toner and helps rejuvenate the skin.
Watermelon is great for oily skin and can also be used as a gentle, natural exfoliator.
Applying watermelon on your face is a great remedy for dry and dehydrated skin. This is because watermelons have high water content.
Watermelons are flooded with antioxidants. They can help combat free radicals and slow down the appearance of signs of ageing.
The vitamin C content of watermelon can help make your skin soft and glowing.
Its mineral and antioxidant content makes watermelon an effective remedy for sunburn and its symptoms (inflammation and redness).
5 DIY Watermelon Face Packs For Radiant Skin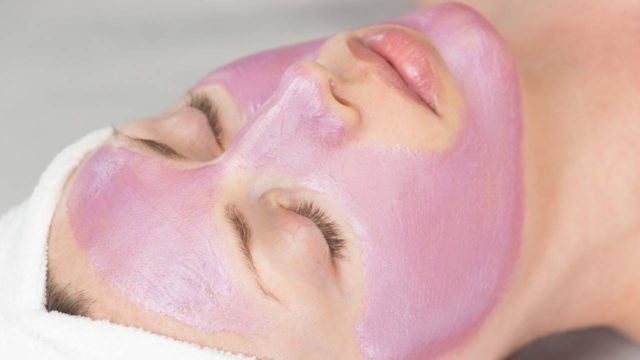 Here are a few of the many ways you can use watermelon for the skin!
1. Watermelon For Tan Removal
If stepping out in the sun has made your skin dull and darker, this amazing watermelon mask will revive it in no time.
Things you'll need:
Method:
Prepare a solution by mixing honey and cold watermelon juice in equal parts.
Wash your face with cold water and pat it dry.
Now apply the watermelon juice and honey solution to your face and neck and let it sit for about half an hour.
Wash off the face mask with fresh cold water. Follow up with a moisturiser for soft and supple skin.
2. Watermelon For Dry Skin
Dull and dry skin is perhaps one of the most common issues that a lot of people complain about. It contains lemon, which can help exfoliate your skin and watermelon which offers moisturising and hydrating benefits. Usse kya hota hai? A softer, brighter and more beautiful skin!
Things you'll need:
Watermelon juice – 2 tablespoons
Lemon juice – 1 tablespoon
Honey – 1 teaspoon
Method:
Mix watermelon juice, honey and lemon juice in a small bowl.
Apply the watermelon face pack to a clean face and neck.
Leave it on for about 15 to 20 minutes.
Wash it off with cool water.
Follow with a moisturiser.
3. Watermelon & Avocado For Skin Care
If you are looking for a remedy that'll leave your skin looking youthful and glowing, this avocado and watermelon mask is all you need. Avocado is rich in antioxidants and vitamins and can help reverse skin damage and provide nourishment. It is also believed to exhibit anti-ageing benefits. Here's how you can use these two super nourishing ingredients for your skin.
Things you'll need:
Fresh watermelon pulp – 2 tablespoons
Avocado pulp – 2 tablespoons
Method:
To prepare watermelon pulp, blend cubes of fresh watermelon.
Cut avocado in half and get rid of the skin and seed. Scoop out the flesh in a bowl and mash it to make sure it is lump-free.
Mix the two ingredients (2 tablespoons each).
Apply this watermelon face pack over your face and neck.
Massage gently for a few minutes.
Wash off with cool water.
You can use this remedy twice a week.
4. Watermelon Facial
When it comes to skincare, there are so many ways you can leverage the goodness of fresh, ripe watermelon to treat your skin. Here is a detailed guide to how you can use watermelon for a complete, 4-step home facial routine.
Things you'll need:
Besan (gram flour)
Milk
Watermelon juice
Coconut oil
Honey
Lemon
Rice powder
Method:
Mix coconut oil and watermelon juice to make a refreshing cleanser.
With a cotton ball, apply this cleanser to your face and neck. Let it stay for about 10 minutes before washing it off.
Now mix watermelon juice with rice powder to make a watermelon face scrub.
Gently scrub your face with this mixture for about 5 minutes before washing it off.
Mix watermelon juice, coconut oil, lemon juice and honey to make a nourishing massaging cream.
Gently massage your face using this cream. Continue till the cream is absorbed by the skin to get that gorgeous glow.
For the final step, prepare a watermelon face pack by mixing gram flour, watermelon juice and milk.
Apply this mixture to your face and neck and let it stay for 15 minutes (or till it is dry) before washing it off.
Don't forget to finish with a moisturiser once you are done with the whole process of the watermelon facial.
5. Watermelon For Brighter Skin
Another major watermelon juice benefits for skin is that it can make your skin brighter. Is the sun making your skin appear dull and lifeless? Don't worry! Your favourite fruit is here for your rescue. This face mask contains watermelon juice and milk, both of which are known to be excellent for your skin. Watermelon juice can help rejuvenate dull skin. Raw milk is known to be an effective skin cleanser and moisturiser and can help treat sunburns and sunspots.
Things you'll need:
Watermelon juice – 1 tablespoon
Raw milk – 1 tablespoon
Method:
Mix the two ingredients well.
Apply this mixture to a clean face.
Leave it on for about 20 to 25 minutes before washing it off with cool water.
Don't forget to follow with a moisturiser.
5 Watermelon-Based Products You Must Know About
All these watermelon juice benefits for skin make this fruit a popular ingredient for beauty and skincare products. Here are a few watermelon-based products you must know about.
1. Good Vibes Watermelon Gel
A watermelon face spray or gel is just what you need to beat the heat! This lightweight, non-greasy face gel is one thing you must carry in your bag for times when your skin needs instant refreshment. Its water-based formula is deeply hydrating and nourishing. Probably one of the best watermelon face products out there, this gel helps rejuvenate dry skin, making it smooth, soft and supple.
2. Miss Claire Watermelon Lip Scrub
A nourishing lip scrub is an essential part of your lip care routine. This gentle lip scrub by Miss Claire will effectively remove any dead skin cells, dirt and impurities from your lips, leaving them soft and moisturised! This amazing product is a must-have for healing dry and chapped lips.
3. Glow Recipe Watermelon Glow Hyaluronic Clay Pore-Tight Facial
If smoother skin, even skin tone and less visible pores are your skin goals, this face mask is going to be your new BFF. It is formulated with hyaluronic acid-infused whipped clay that cleanses the pores and moisturises your skin. Packed with the power of beta and polyhydroxy acids, watermelon enzymes and blueberry seed extracts, it exfoliates your skin without making it dry or dehydrated. You'll notice visible differences in the texture and appearance of your skin in just 2 weeks!
4. Milk Makeup Watermelon Brightening Serum
Although a little bit on the costlier side, this brightening serum stick has all the qualities of being a great investment. It comes with watermelon seed extract and a blend of vitamins (A, C and E) to give you brighter and super hydrated skin! It has a light and fragrance-free formula that helps even the skin tone and reduces the appearance of wrinkles and fine lines.
5. MyGlamm Superfoods Watermelon & Aloe Body Wash
This amazing body wash comes with the goodness of watermelon and aloe vera extracts, both of which are known to be superfoods for the skin. Thanks to watermelon benefits for skin, this product will leave your skin feeling soft, hydrated and nourished right after the first use! Thanks to its aloe vera content, MyGlamm Watermelon and Aloe Body Wash also helps soothe and heal inflamed skin. #BeALittleMore cautious about what you put on your skin. Natural remedies are a safe and effective way to maintain healthy skin without exposing it to harsh chemicals. So, don't let the heat take a toll on your skin. With these watermelon home remedies and beauty products, you can maintain hydrated, soft and supple skin, no matter how high the temperature gets.
Open up like never before and participate in conversations about beauty, entrepreneurship, mental health, menstrual & sexual health, and more. Desi women, join our community NOW!