If you think that acne is a skin condition that we all grow out of post-high school, then think again. The truth is that a large number of adult women suffer from acne and monthly splattering of flare-ups. Add to that fine lines, wrinkles, pigmentation and uneven tone, and there's an endless list of skin woes. But this doesn't mean you have to put up with acne forever. The right treatments, remedies and skin care tips can give you the smooth, flawless skin you want. Here is a catalogue of DIY home remedies, spot treatments, product recommendations and skincare tips that create acne care 101!
Know The Causes Of Adult Acne
Pimples can be caused by many reasons like:
Seborrhea Oleosa (oily skin)
Stress
Hormonal imbalance
Medications
Over-hydration of skin
Adult acne is late-onset acne occurring after the age of 25 years, and it occurs due to many reasons like medication, hormones and environmental factors like humidity.
DIY Home Remedies To Combat Acne
1. Ubtan, Almonds & Oatmeal Pack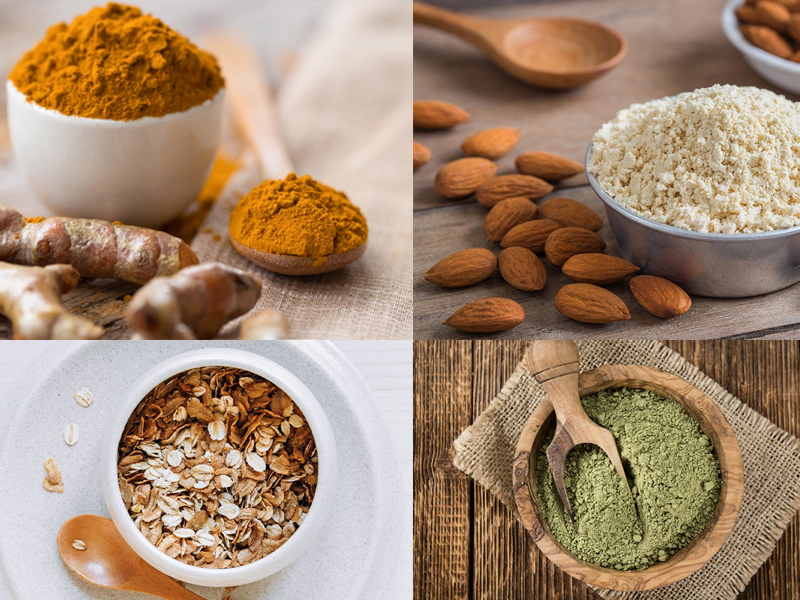 This recipe works like a charm for acne-prone skin. Packed with antibacterial properties, neem effectively reduces breakouts and acne marks. Fennel deeply cleanses the skin while gram flour helps fight infections, control excess sebum production and soothe inflamed skin. The recipe also contains almonds, which gently exfoliate your skin, reduce acne and replenish lost nutrients. Oatmeal offers anti-inflammatory, antioxidant, moisturising and healing benefits and works well for sensitive skin. The recipe also contains turmeric, which comes packed with anti-inflammatory and antiseptic properties. If you have dry skin, you may add milk instead of rose water or water. 
You Will Need:
Almond powder (take 8-9 almonds, soak them overnight, and remove the peels and ground)
½ cup oatmeal
1 cup gram flour (besan)
A pinch of turmeric powder (haldi)
½ tablespoon of fennel powder (saunf)
1 tablespoon of neem powder
Water/rosewater/milk
Method:
Put all the ingredients together in a bowl.
Add water to make a paste. You may also add rosewater instead.
Mix well to make a thick paste.
Apply this homemade ubtan all over your body.
Let it sit until it's dry.
Gently scrub and remove the paste from your skin.
Wash with water.
2. Green Tea & Honey Face Scrub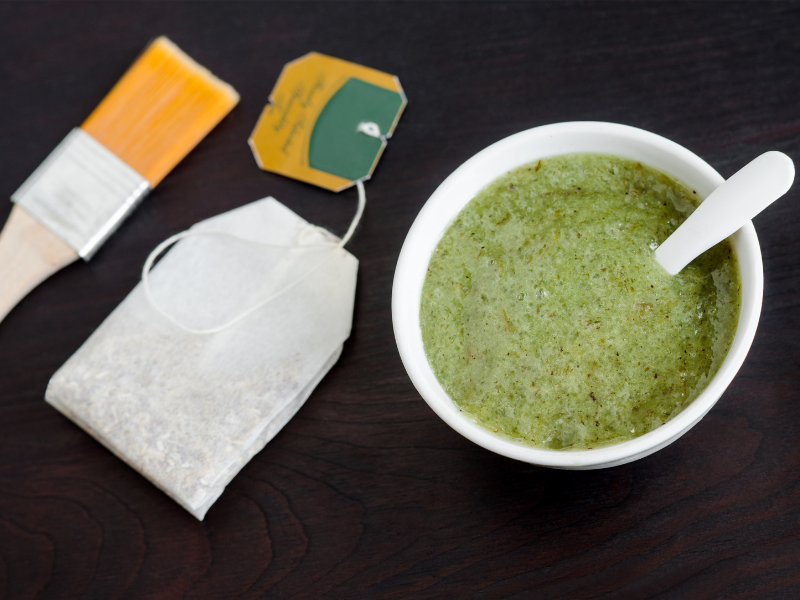 Along with being a natural sweetener, honey works as an excellent moisturiser. The antioxidants present in green tea help with acne and inflammation. And adding green tea to your homemade face scrub with honey is sure to boost your skin. Homemade face scrub with honey and green tea repairs scar tissues prevents wrinkles and blemishes and also doubles as a sunblock.
You Will Need:
7-8 green tea bags
1 cup of sugar
3 tbsps of honey
Method:
Cut open your green tea bags and scoop out the contents. You could also recycle the ones that have already been used.
To this add sugar and honey and make a thick, gritty paste.
Apply this evenly over your face and scrub for 5 to 6 minutes, focusing on the dry spots.
Wash off with cold water. Pat dry and finish with a moisturising lotion or serum.
3. Pudina & Haldi Face Pack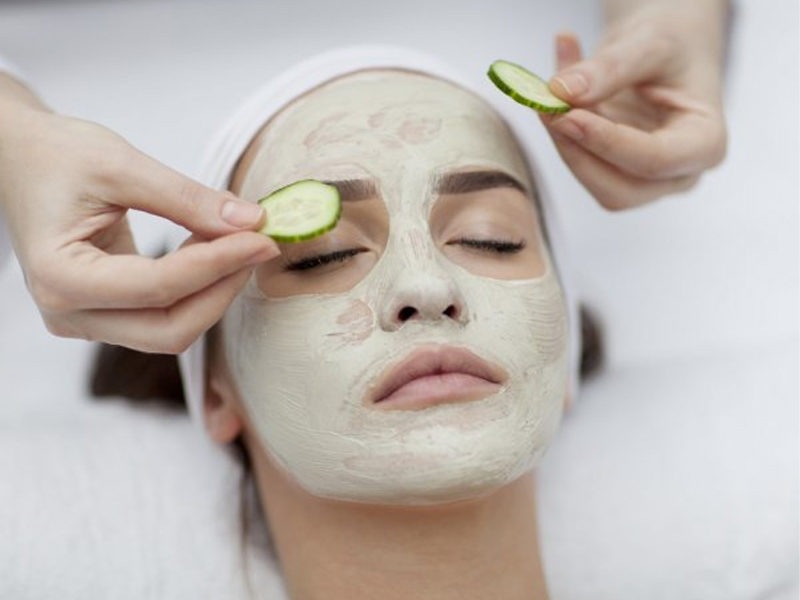 Just the idea of a mint face pack can make you feel fresh in the scorching heat, so imagine how wonderful it will feel on your skin. The cooling properties of the bright green leaves are very well known, when used with turmeric, it helps to clear skin of acne.
You Will Need:
7-10 mint leaves (pudina)
½ teaspoon of turmeric powder (haldi)
Method:
Grind a handful of mint leaves and add a dash of turmeric powder to it.
Mix a few drops of lukewarm or cold water, whichever your skin prefers and apply the paste to your skin.
Leave it for about 10 to 15 minutes and then wash it off.
4. Cinnamon & Honey Face Mask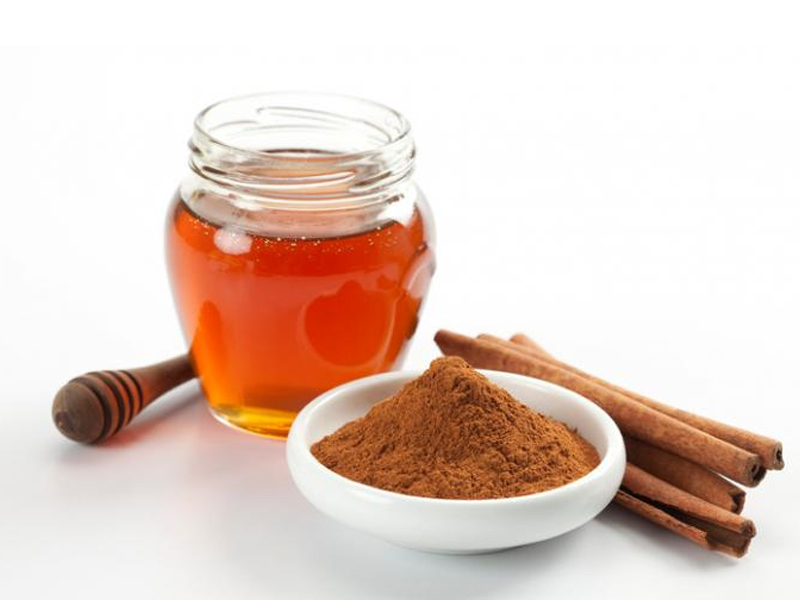 Use the liquid gold you have stashed on your kitchen shelves. Using honey with cinnamon makes a perfect combination to treat acne as it can help to kill the bacteria that contribute to inflamed pores.
You Will Need:
½ teaspoon of cinnamon powder (dalchini)
2 teaspoons of honey
Method:
Take both the ingredients in a bowl and mix them well.
Apply gently on your face.
Leave for 15 minutes.
Rinse it with water.
Follow up by running an ice cube all over your face.
5. Aloe Vera & Tea Tree Oil Mask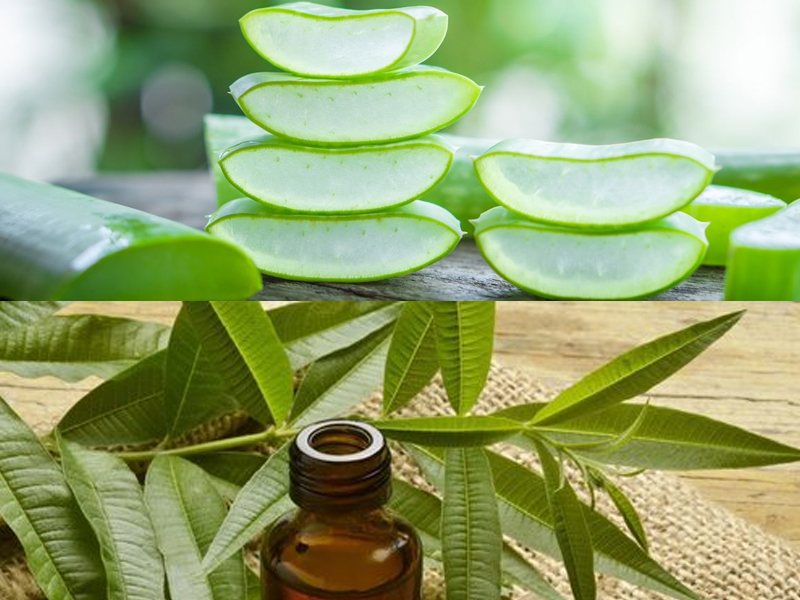 Contains anti-inflammatory and antimicrobial properties to reduce redness, swelling and inflammation. This mask is effective in fighting acne.
You Will Need:
2 tablespoons of aloe vera gel
3-4 drops of tea tree oil
Method:
Add a few drops of tea tree oil to aloe vera gel in a bowl.
Mix it well.
Smooth a small amount on your face.
Leave it overnight.
Rinse with lukewarm water in the morning for clear skin.
Aloe vera is also a great ingredient for healthy glowing skin. For a quick glow and to depuff the face, use DIY aloe ice cubes. Pour in fresh aloe gel and water/ rose water in the ice tray. After it freezes, rub these ice cubes over your face for a healthy glow. Watch the video to learn more.
6 Cucumber & Multani Mitti Mask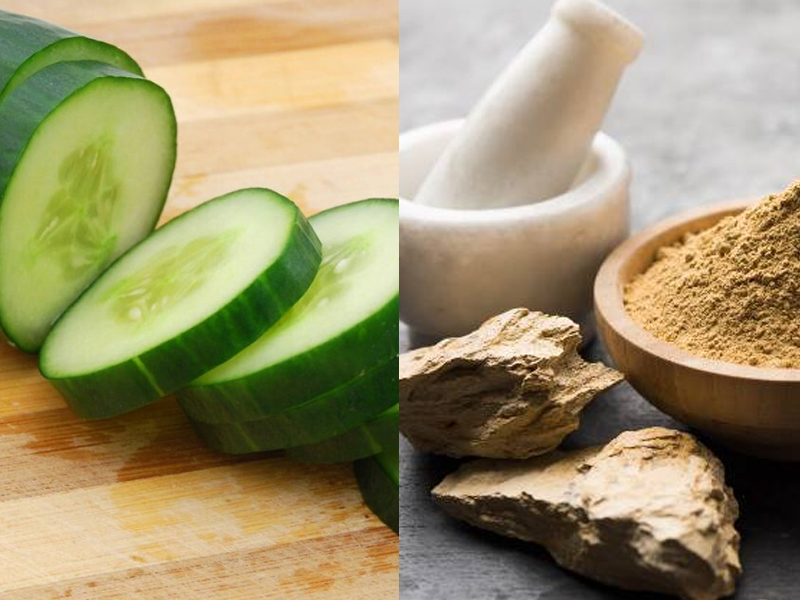 What is good for your salad, is also good for your skin. Due to its content of silicon, sulphur, sodium, potassium and other essential nutrients, it has many skin benefits. Cucumber for acne is a very useful trick for everyone to know. It soothes the spot without stinging too much or drying the skin out. 
You Will Need:
Cucumber
1 spoon of Fuller's Earth (Multani mitti)
Method:
Infusing cucumber water with Fuller's Earth can help create a mask that can protect against skin irritation and swelling.
You can just rub a slice of cucumber on the acne spot or wait after applying a sheet mask.
7. Neem & Rosewater Face Pack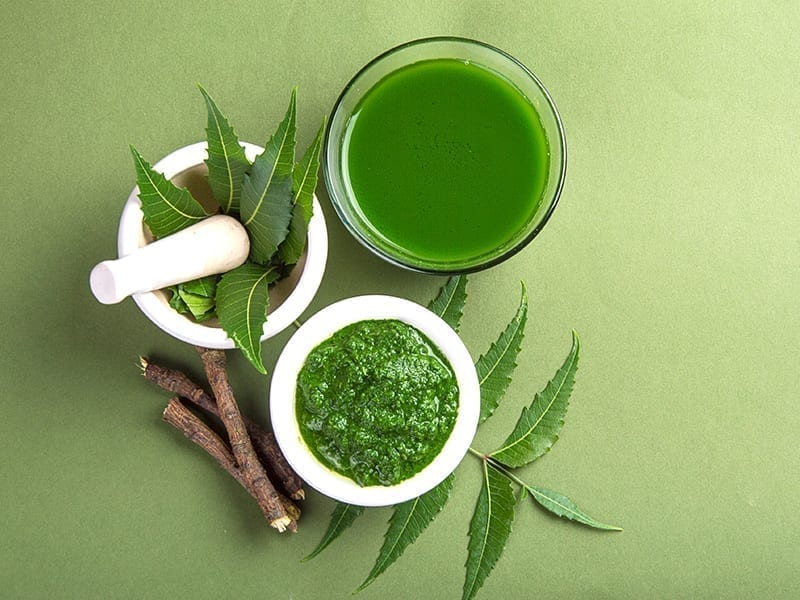 When the power of neem and lemon is mixed together, you get a concoction that is naturally rich in antibacterial properties, making it a great anti-acne pack. The vitamin C in the lemon juice balances out the oil in your skin.
You Will Need:
2 teaspoons of powdered neem leaves
2 teaspoons of rosewater (gulabjal)
1 teaspoon of lemon juice
Method:
Take all the ingredients in a bowl.
Blend it together and bring it to a paste-like consistency.
Apply this paste on your face and leave for 10-15 minutes after gently scrubbing your face with this paste.
Wash with cold water.
8. Haldi & Dahi Face Pack
This face pack is ideal if you are suffering from acne. The antibacterial and anti-inflammatory qualities of turmeric along with the natural goodness of curd help in making the skin healthy. Watch the video and follow the steps to make this acne-fighting face mask. Curd not only removes dandruff from your hair but also can be used on your face. Check how you can make a curd face pack here.
You Will Need:
1 teaspoon of turmeric (haldi)
2 teaspoons of curd (dahi)
Method:
In a bowl, mix thoroughly all the ingredients.
Apply the mixture evenly on the face and neck.
Leave the mask for 20 minutes or until completely dry.
Rinse with cool water.
9. Apple Cider Vinegar & Ginger Toner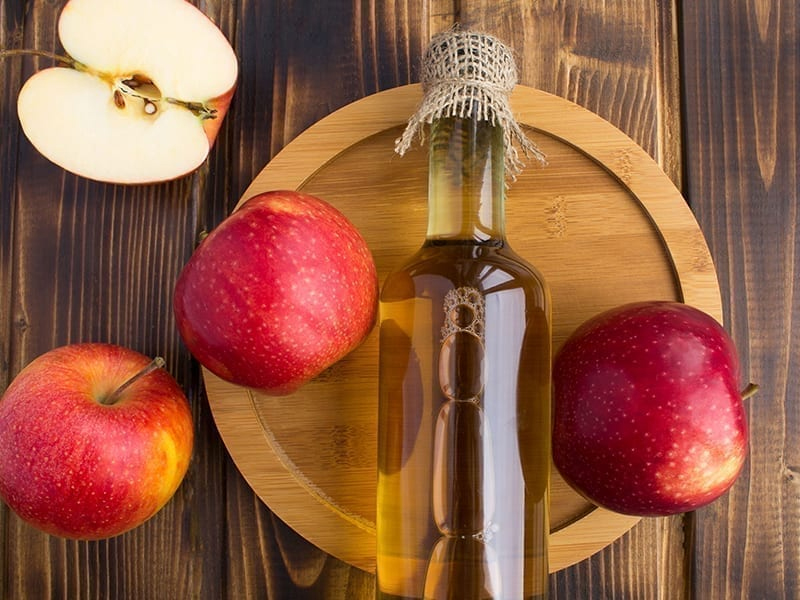 Apple cider vinegar and ginger have numerous benefits for your body as well as your skin. The antioxidants present rejuvenate your skin and makes it healthier. This homemade toner for acne scars will visibly lighten spots and scars on your skin.
You Will Need:
1-inch of ginger (adrak)
6 tablespoons of apple cider vinegar
Method:
Cut small pieces of ginger and let it boil in half a cup of water for about 15 minutes.
Let it cool for 5 minutes and pour the contents into a spray bottle, while you drain out the pieces of ginger.
Add the apple cider vinegar to your solution.
Spray this solution all over your face after cleansing it.
10. Green Tea & Orange Peel Pack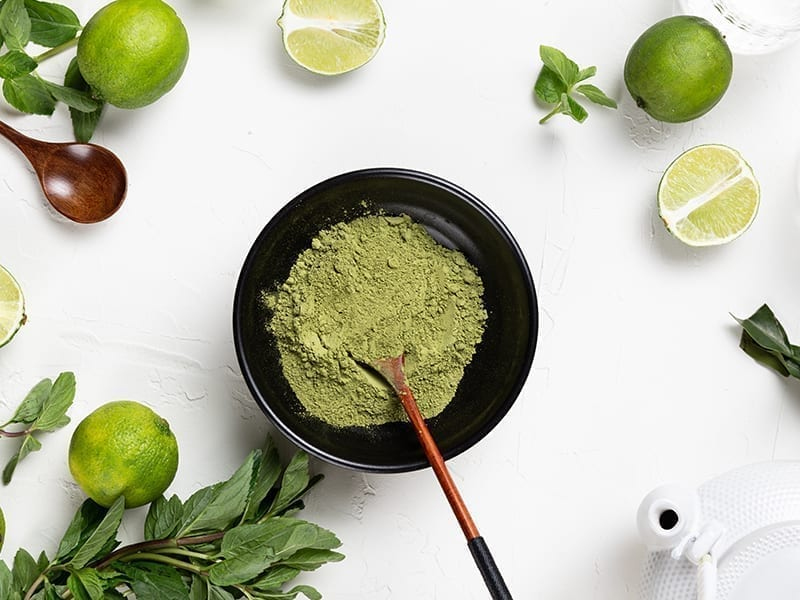 A luxurious face pack is a great step to add to your self-pampering session. It not only deep-cleanses the skin but also gently exfoliates. So your skin feels plump and renewed. If you are dealing with oiliness, dullness or breakouts, adding a green tea face pack can do wonders for your skin.
You Will Need:
2 tea bags / 1 tablespoon green tea powder
Dried orange peel powder
1 tablespoon of honey
Method:
Brew the tea and strain it. Let it cool to room temperature.
Mix orange peel powder with honey in a bowl. You can make the orange powder at home by sun-drying fresh peels and then blitzing them to a fine powder.
Next, add the cooled green tea water, a little at a time, to get a paste-like consistency.
Apply a thick layer all over the face, especially focusing on oily areas.
Leave it on for 10 minutes before washing it with cool water. Don't let the pack dry completely so that it cracks on your face. This can be too drying for the skin. Wash it while it's still a little wet.
11. Besan, Haldi & Honey Mask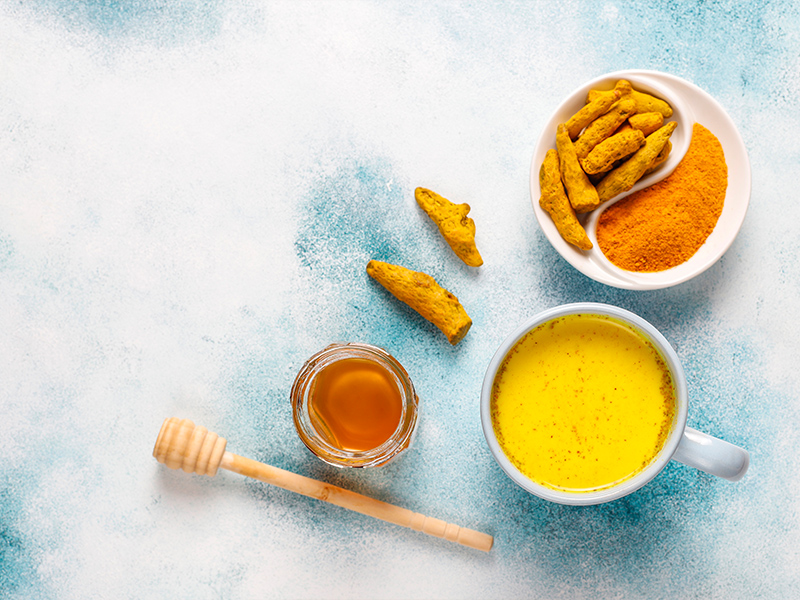 An effective face mask with besan for acne can help get rid of pimples for good. The turmeric powder, with its antibacterial and anti-inflammatory properties, helps reduce acne and any resulting scars.
You Will Need:
2 tablespoons of besan
1 tablespoon of turmeric powder (haldi)
½ tablespoon of honey
½ tablespoon of lemon juice
Method:
Prepare a face pack by mixing all ingredients well.
Apply on your face and keep it on for 15 minutes.
Cleanse your face well with this mixture to bid farewell to acne.
12. Tomato Juice & Aloe Vera Mask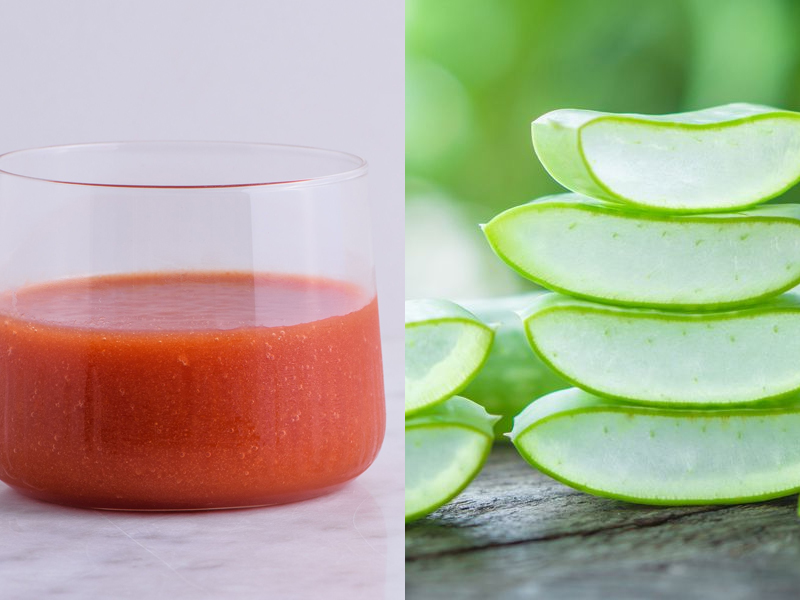 Get rid of pesky pimples by using tomato juice and aloe vera. This mask is great for fighting breakouts, reducing acne scars as well as cleansing and toning skin.
You Will Need:
2 tablespoons of tomato juice
1 tablespoon of aloe vera gel
Method:
In a mixing bowl, combine tomato juice and aloe vera gel.
Apply the mask to your face, neck, and chest.
Leave it on your skin to dry for 15 minutes.
Rinse it off with lukewarm water.
13. Raw Milk Face Pack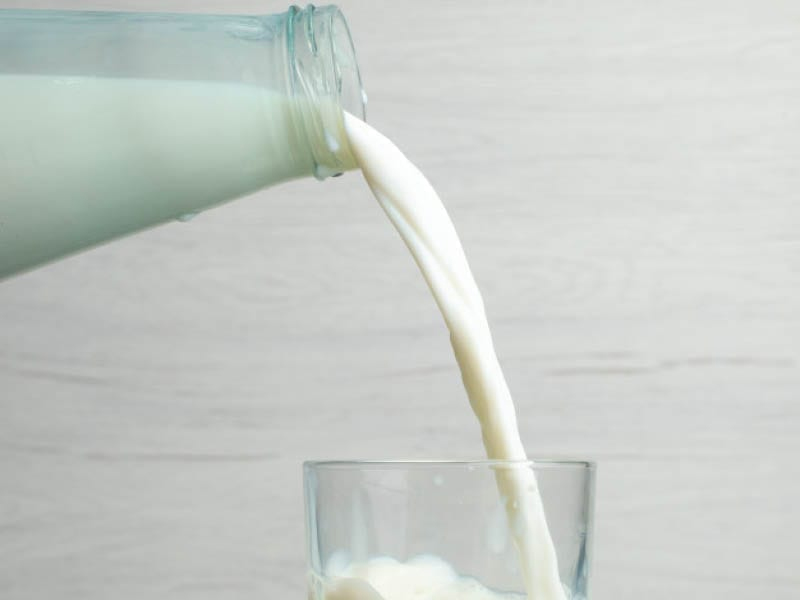 This basic home ingredient makes for one of the best home remedies for oily skin and pimples. Raw milk cleans the excess oils and dirt from your skin. Lactic acid helps in fighting off microbes that cause acne.
You Will Need:
Method:
Take a portion of raw milk that is enough for your face.
Dip your fingers in the milk and apply it to your face.
Keep it on for a few minutes till it dries off.
Rinse it off with warm water.
14. Haldi & Ghee Pack
Over the ages, turmeric has proven to be readily available and an inexpensive home remedy for pimples. Although it has been a popular healing agent in India for centuries, it has garnered a lot of interest internationally in recent times for its antiseptic properties. Even ghee has gained popularity amongst Indian households for its healing properties.
You Will Need:
½ tablespoon of turmeric (haldi)
½ tablespoon of ghee
Method:
Mix both ingredients well.
Apply this paste to the affected areas.
Leave it on for 10-15 minutes.
Wash it off with lukewarm water.
15. Rosewater & Multani Mitti Pack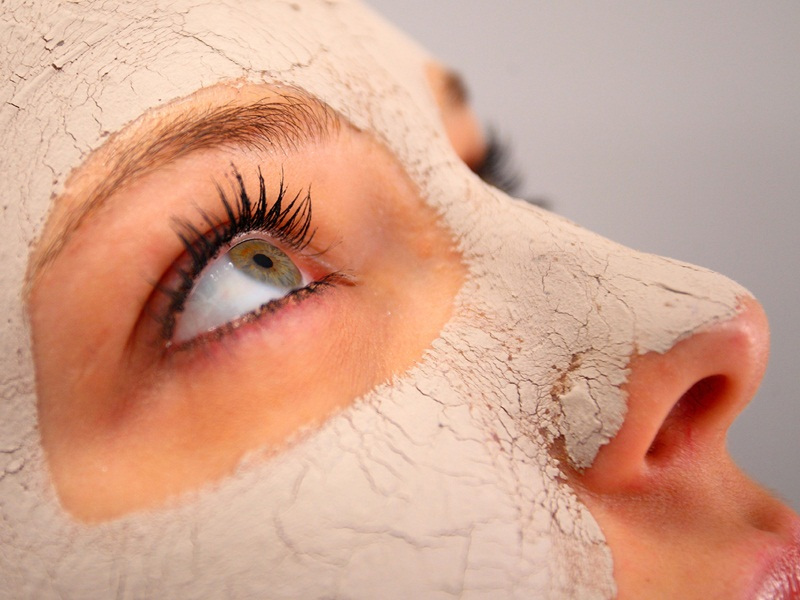 If you are dealing with acne-prone skin and have acne scars and pimples, applying a face pack made of Multani mitti and rose water is a great solution. It has been passed down through generations and is the best use of Multani mitti for acne.
You Will Need:
2 tablespoons of Fuller's Earth (Multani mitti)
6 tablespoons of rosewater (gulabjal)
Method:
Mix the ingredients in a bowl.
Make a consistent paste and apply it to your face. You will feel a cooling effect on your skin. Leave it until the pack dries out completely.
Pat with water on your face and gently remove the mask.
16. Banana Facial Pack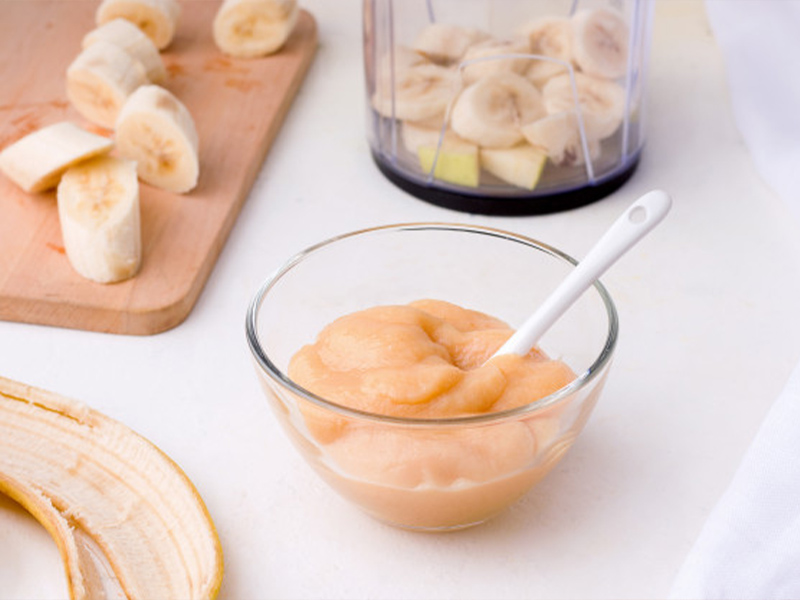 It's easy to do a banana facial at home. Bananas and their peels are excellent homemade remedies for treating acne and pimples. It is a great fruit facial for sensitive skin.
You Will Need:
1 ripe banana
A pinch of turmeric (haldi)
Method:
Mash the banana and add the turmeric.
Apply it to your face and neck.
Let it sit for 10 to 20 minutes, then rinse it off with cold water.
17. Green Tea & Honey Mask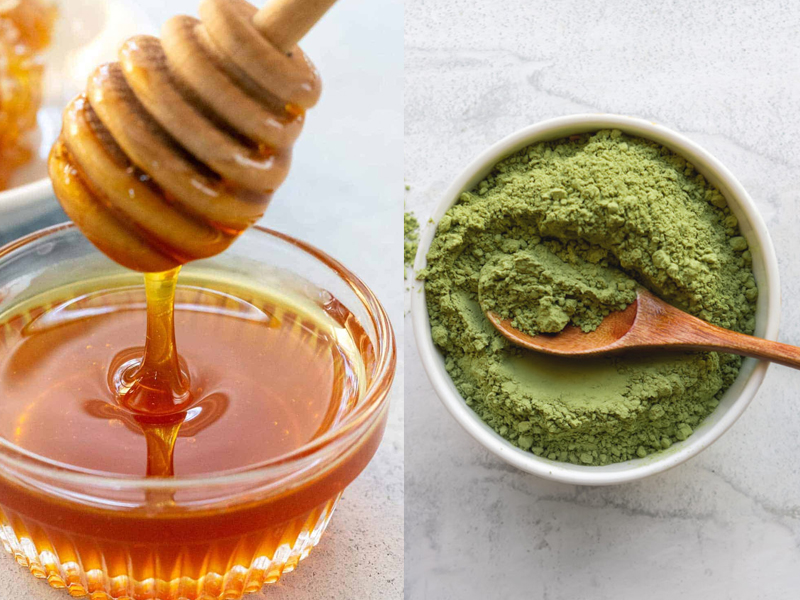 The application of green tea has been an easy and effective way to practice pimple treatment at home. It contains antioxidants and polyphenols that reduce inflammation and the production of IGF-1, making its application a much-valued tip to remove pimples.
You Will Need:
1 green tea bag
1 cup of honey
Method:
Soak a bag of green tea in warm water for 2-3 minutes.
After you let the bag cool, cut it open and take out the leaves.
Mix the leaves with honey.
Apply this on your face and relax.
Make sure your face is washed and clean before you apply it.
18. Potato Juice & Dalchini Pack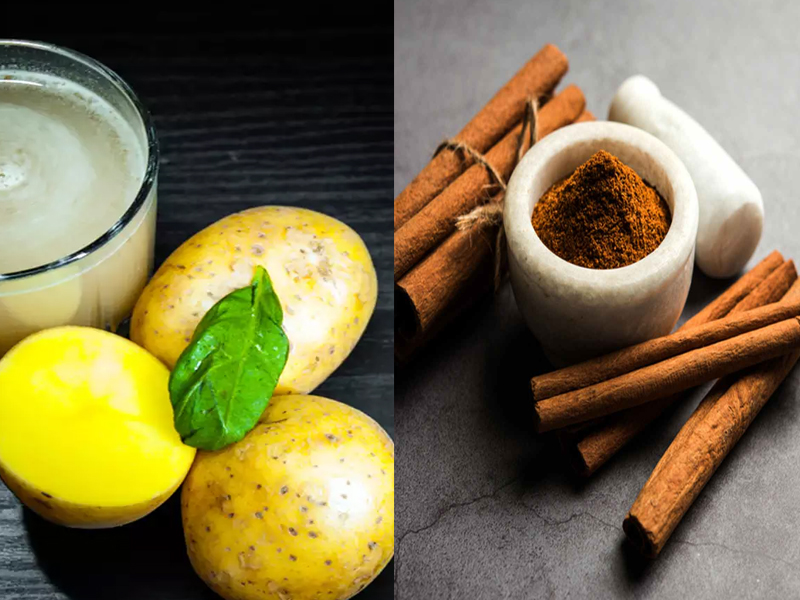 Since you are exposing your skin to the treatment for a few hours at a time, natural ingredients are highly recommended. The enzymes in potatoes are not only great for battling pimples but are particularly effective in dealing with scarring and dark spots.
You Will Need:
½ potato
A pinch of cinnamon powder (dalchini)
Method:
Take the potato, grate it, and strain the juice.
Add a pinch of cinnamon to the juice.
Apply it over the infected area and leave it overnight.
TC46 Recommended Products For Acne Prone Skin
One should always know their skin type and choose their products carefully.
For oily, acne-prone skin, use:
A cleanser that has alpha-hydroxy acids.
The sunscreen shouldn't contain Octinoxate as it can cause acne, and moisturisers should be non-comedogenic. 
Prefer lotion and gel-based products over cream-based products.
1. Anti-Acne Cleansing Foam – Kama Ayurveda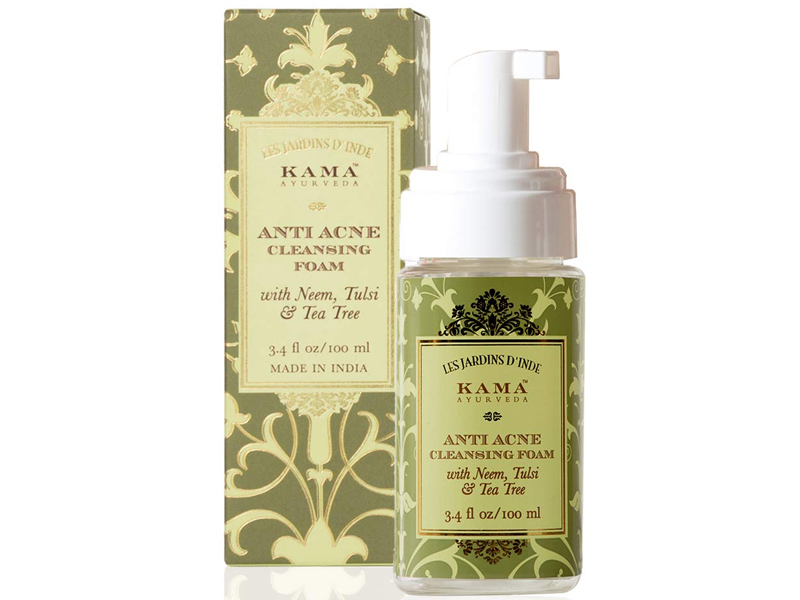 Reduce the chance of a breakout with this fantastic product from Kama Ayurveda. It dries out active acne, unclogs and tightens skin pores, and reduces the frequency of breakouts. Pump out the required amount onto your palm. Apply on damp skin, and gently massage using circular motions. Rinse clean and pat dry.
2. All Natural Vegan Activated Charcoal Soap – The Hand Made Store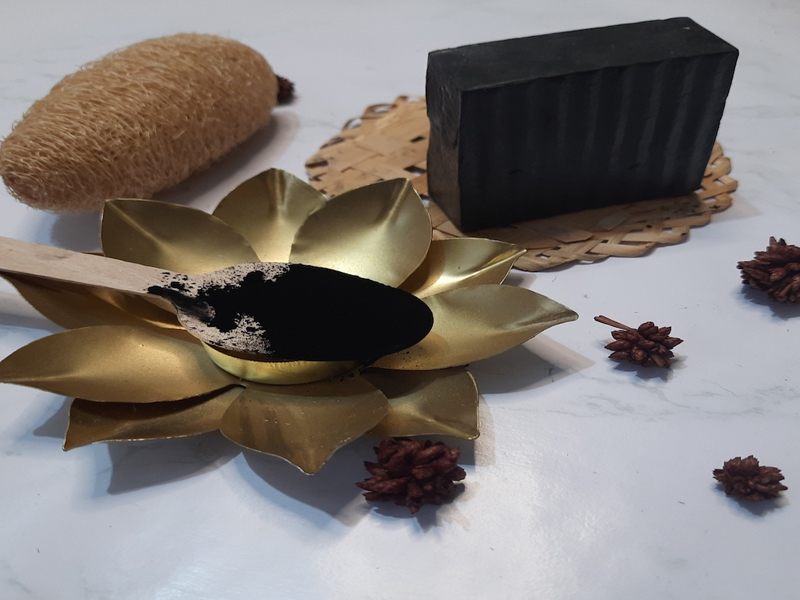 This activated charcoal cleanses your skin, balances oils, unclogs the pores and removes dirt and toxins. It contains carrier oils such as castor oil and coconut oil that help keep your skin hydrated and provides even-toned skin, free of pimples and acne. Malli flowers essential oil for a fresh bathing experience. Shop this vegan soap at the Red Dot Shop now!
3. Natural Tea Tree Face Cream – Vishisht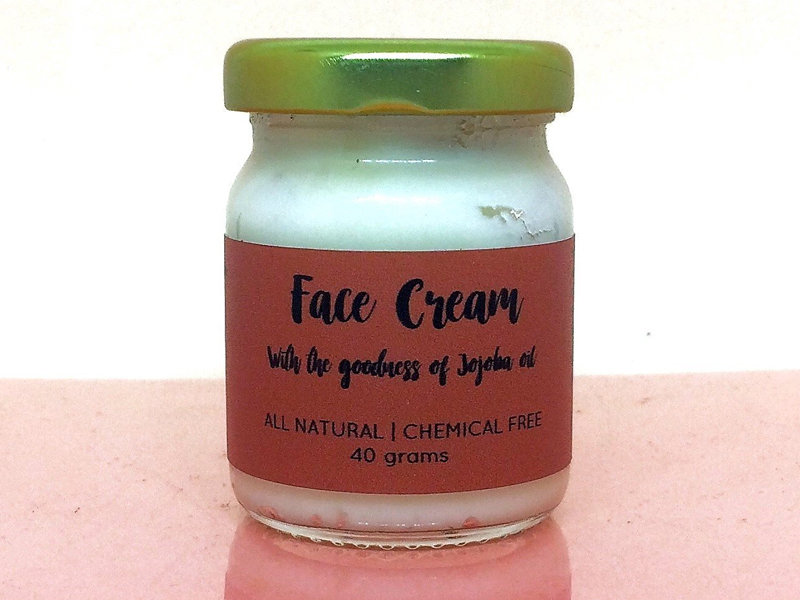 Give your face the right moisture with our jojoba oil-enriched face cream. It works perfectly for all skin types. Apply a small amount to the face and massage gently in an upward direction and circular motions. For best results use every day before heading out. Buy this must-have cream at the Red Dot Shop!
10 Things To Know While Dealing With Maskne
While the pros of wearing a mask are hopefully obvious, wearing masks constantly for extended periods of time, your skin becomes irritated and broken out. There is, however, one major con that stands out – mask-induced breakouts and minor skin irritations due to prolonged wear. Maskne (mask acne) is a real problem that's affecting everyone as a mask rubs against your face, causing friction and pressure. And, if you're working out in a mask, you're putting your skin under more stress and irritation.
1. Prevention Lies In The Choice Of The Fabric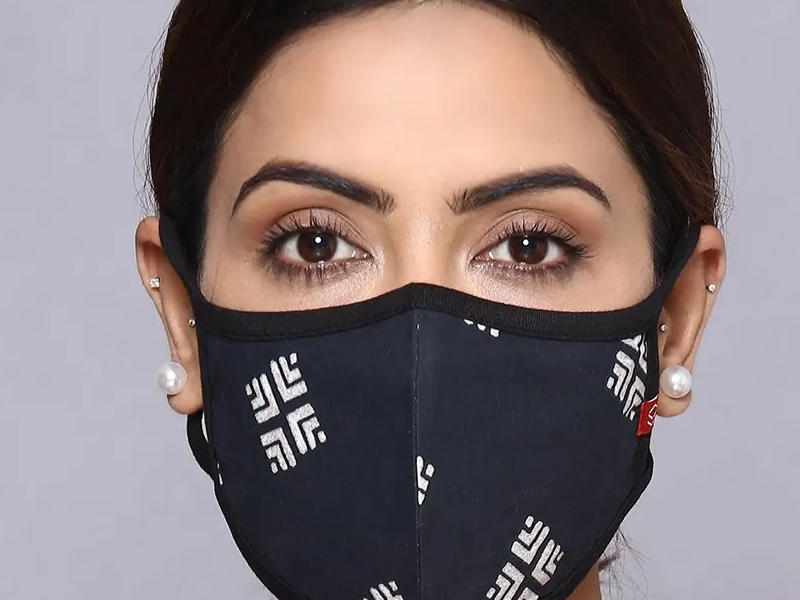 Being mindful of your mask's material should be at the top of your list when looking to prevent maskne. Choose soft, gentle fabrics like cotton feels great against your skin and help you avoid irritated skin.
2. Hot Summer Days Will Make It Worse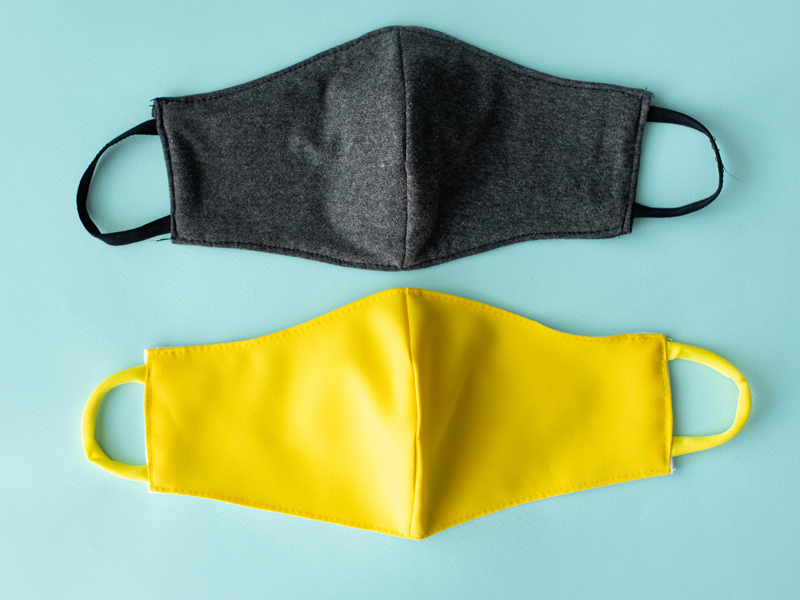 Indian summers are known for being hot, humid, harsh and unbearable. The enclosed area of the mask against our skin, unfortunately, produces a microenvironment of warm moisture. This super-hydrates the stratum corneum (the outer layer of the skin) and dilates the pores and sweat glands. This increased oil and sweat production clog your pores, resulting in maskne. Opt for cotton masks, carry an extra one if you live in a humid climate and keep your outside visits limited during the day.
3. Washing Your Masks As Frequently As Possible Will Help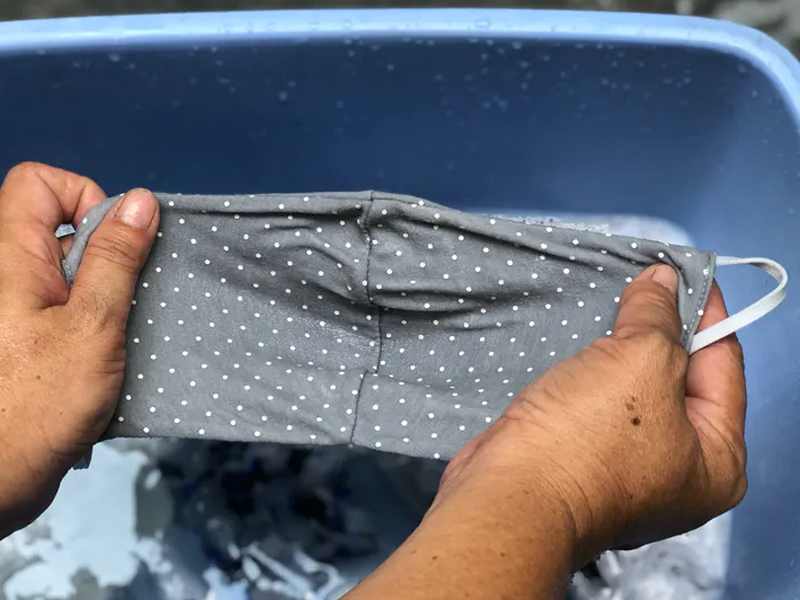 Washing your masks is the most vital tip when it comes to preventing maskne. It's easy to forget to keep up with cleaning our masks, but it makes all of the difference when attempting to keep your skin clear. Wash fabric masks frequently with hot water, and dry them completely. The hot water eliminates acne-causing bacteria and other bacteria you don't want hanging around. You should really wash your mask after every use. This might seem like a lot to keep up with, but it lessens the chance for maskne.
4. It's Best To Skip The Heavy Makeup When You Wear Your Mask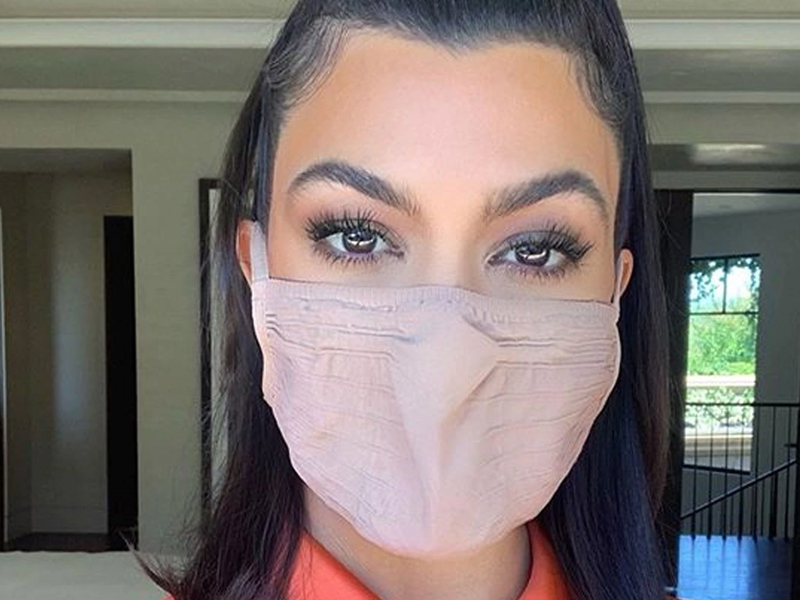 Experts recommend that you wear as much eyeshadow, eyeliner, and mascara as you want, but avoid wearing foundations, powders, and blushes under the mask. Wearing a foundation under your mask clogs your pores and can contribute to breakouts, including those stubborn (and also, painful) acne bumps that form deep beneath the skin's surface.
5. Prep Your Skin Before & After Wearing A Mask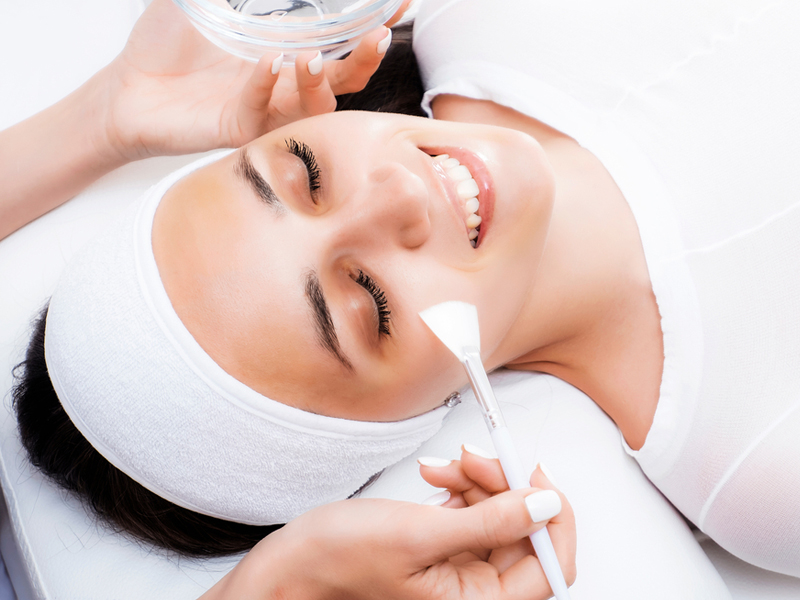 Having a consistent skincare routine, completed with cleansing and moisturising, effectively helps treat maskne. The best way to prevent and treat maskne is by washing your face morning and night to remove dirt, oil, and bacteria. Cleansing before you wear a mask removes any acne-causing bacteria that could get trapped in your skin once the mask is on. Cleansing after you wear the mask also removes any bacteria that will inflame your pores.
6. Choose Cleansing Products Based On Your Skin Type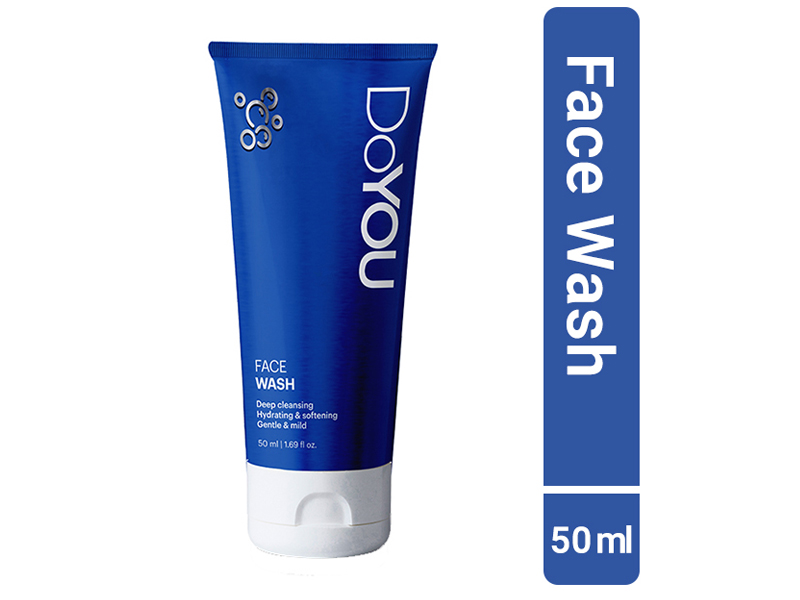 Most cleansers not only treat existing breakouts but prevents new ones from popping up. For those with oily skin that's not sensitive, use a cleanser with salicylic acid. This helps prevent the formation of whiteheads and blackheads. Experts recommend using a cleanser that's specifically formulated for oily and acne-prone skin. Those with dry and sensitive skin can select a cleanser that is gentle and non-irritating that eliminates dirt and bacteria that cause skin congestion. For people with all other skin types, look for cleansers containing benzoyl peroxide or salicylic acid to prevent acne and control mild flares. Buy a great mild cleanser at the Red Dot Shop that counters daily pollution like nobody's business. 
7. Use A Spot Treatment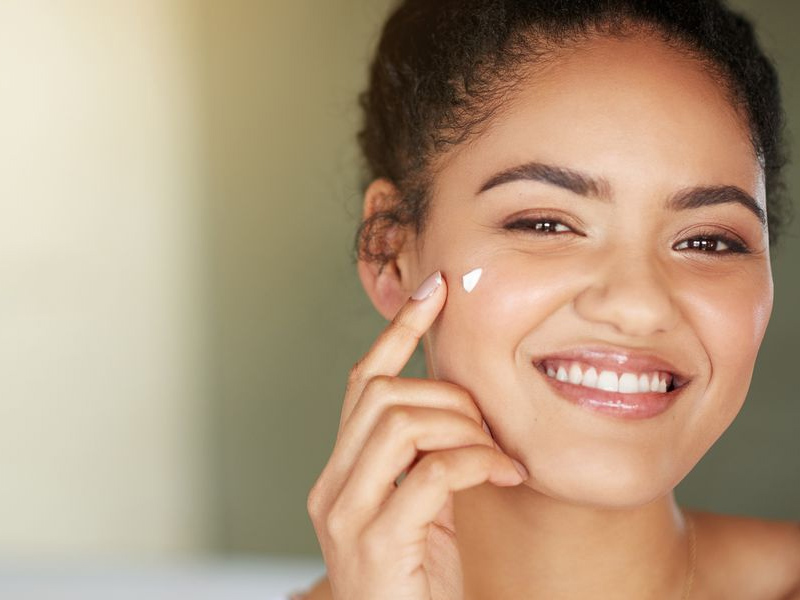 Spot treatments are also helpful when treating maskne that's already in existence. Using an acne treatment at bedtime is helpful, mainly because a mask won't cover the product. Use desi nuskhe like a combination of neem paste and rosewater and apply it to the acne-prone area. You can try a DIY spot treatment with haldi and dahi. Another option may be a low concentration of a benzoyl peroxide cream applied over the acne and then washed off in the morning.
8. Avoid Trying New Skincare Products That Can Irritate Your Skin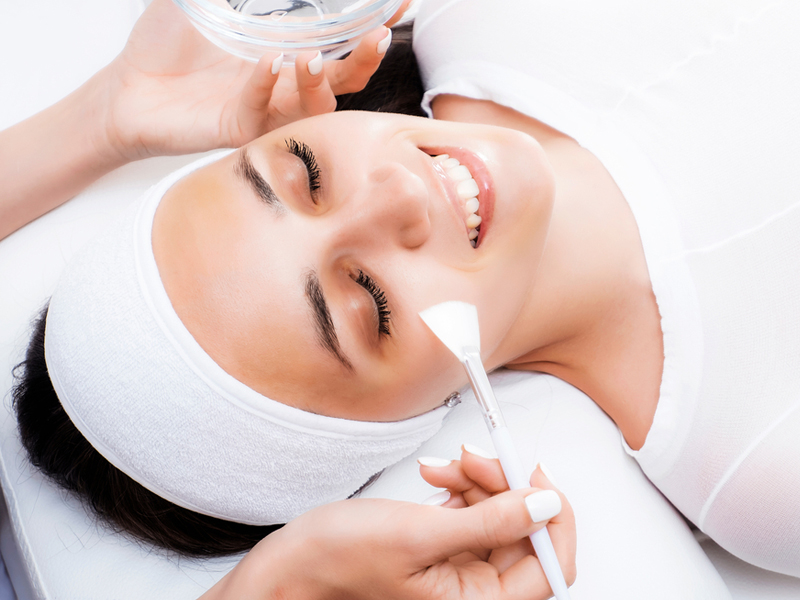 Combine a mask with trying new skincare products and you get maskne. Since you will have to wear the mask for a while and taking it off forever isn't an option right now, refrain from experimenting with skincare products. Stick to what works for you and keep your skin happy with what it already loves. To reduce skin problems, avoid trying harsh products, such as a chemical peel, exfoliant, or retinoid, for the first time.
9. Exfoliate & Moisturise Regularly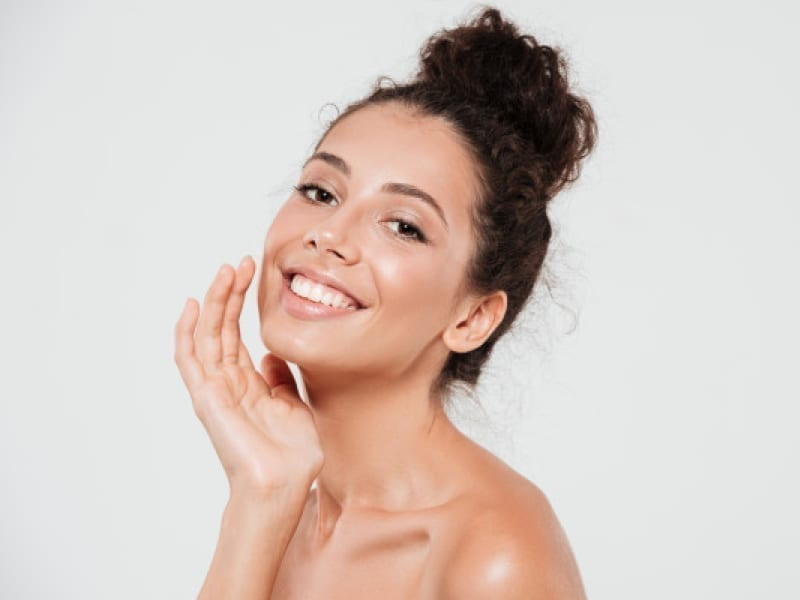 Use a gentle exfoliant to help clear away the smaller particles that hang out on your face and clog your pores. A once-a-week exfoliation and hydration treatment is all you need to help clear your mask acne. Opt for desi nuskhe like coffee powder and coconut oil, oatmeal and honey or orange peel, rosewater and milk. If you have dry skin, go for a super hydrating moisturiser and stick to it. For oil skin, it's best to go for moisturisers that are lightweight yet nourishing.
10. Always Stay Hydrated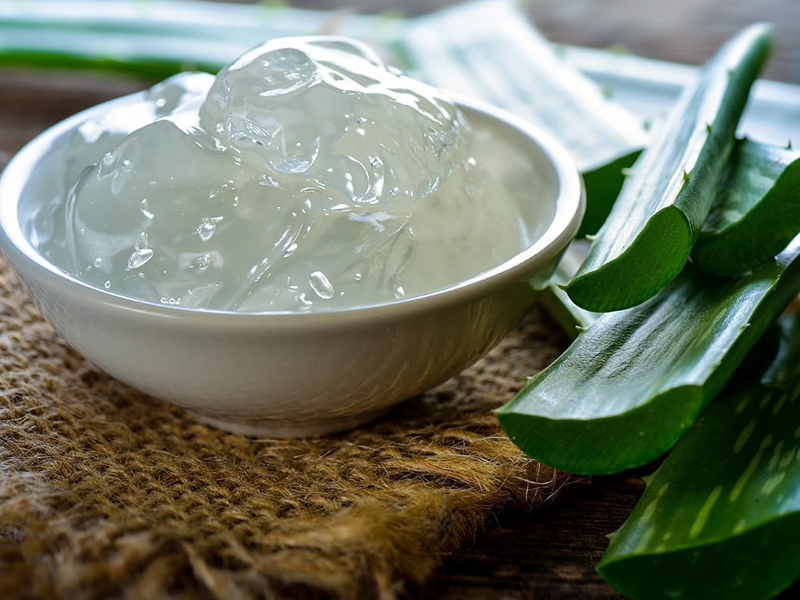 Your skin might be feeling more blemish-prone than normal, but don't be tempted to strip your skin of moisture, as this can irritate your complexion and trigger even more oil production. Recharge, rehydrate and relax with a mask, it's a pampering treat your skin deserves! A desi DIY mask that leaves your skin soft, healthy and boosted with moisture, without that greasy feeling will do wonders. Go for an aloe vera and cucumber mask or a fruity one with watermelon, coconut oil and dahi.
Spot Treatments For Active Acne
1. Pimple Popping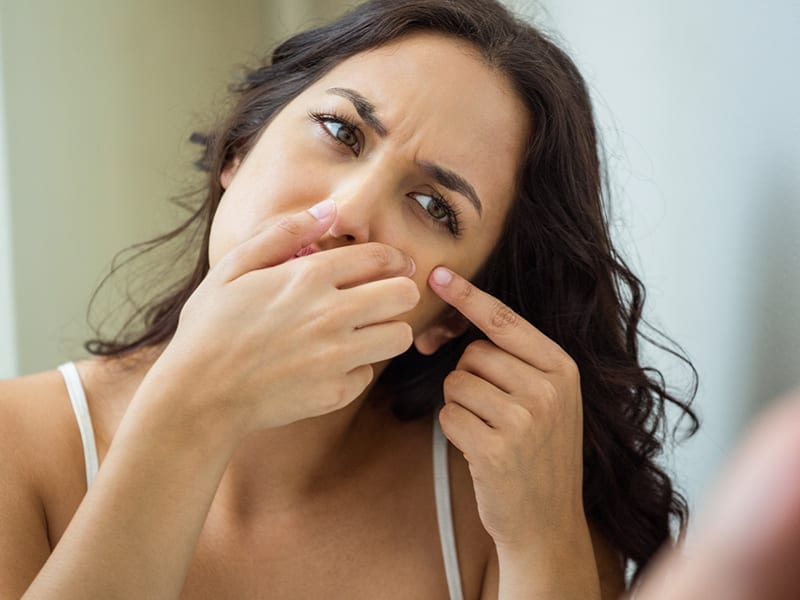 Ideally, it is not good to pop pimples, it isn't the best way to get rid of them. If one wants to get rid of a zit, one can use topical Benzoyl Peroxide or topical Salicylic Acid. Even if one does pop pimples, it is good to seal the wound with Hydrocolloid Patches or acne patches that are available in the market, because they help in better healing of the wound, keeping the wound covered, and preventing further infection. These pimple patches even work well if one has a tendency to pick acne.
Pimple Popping Can Lead To:
Secondary infection
Scarring and pigmentation
Regular usage of prescription Retinoids under a dermatologist's supervision is the best way to keep acne/pimples at bay. 
You can even try using curd on the face as it helps treat acne in a natural way
Key Takeaways For Pimples
When it comes to acne, it is best to use topical medications prescribed by your dermatologist
Those recommended by a friend or beauty esthetician from a salon might not help, and sometimes can worsen the lesions
Pimple popping can lead to secondary infection, scarring and pigmentation hence should be avoided
Pimple Popping Tricks & Tips
Clean your skin, clean your fingers, and make sure that your nails are cut since they harbour bacteria.
Pre-clean and post-clean the area with good ol' hydrogen peroxide, diluted with an equal quantity of water, to minimise the chance of infection and scarring.
You can use two cotton-tipped applicators to gently squeeze the pimple.
Also, you can dab a little salicylic acid to calm inflammation and dry the pimple.
Dermatologists recommend first putting on a little Visine, it constricts blood vessels so it immediately brings down the redness, and then a dab on a tiny bit of cortisone cream to reduce inflammation, redness, and swelling.
Glycolic acid helps clear up post-inflammatory hyperpigmentation quickly.
A clay mask helps cleanse the skin and can be used once a week to prevent adult acne.
2. PCOS Acne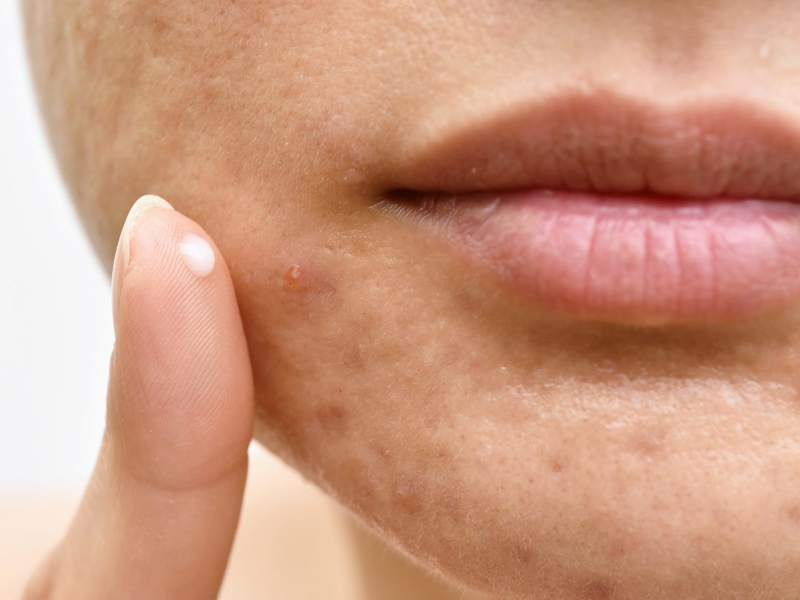 Glycolic acid and salicylic acid can bring relief from PCOS acne along with DIY face packs. The OTC products will not give great results due to hormonal imbalance being the root cause. But Glycolic acid and Salicylic acid-based face washes can be tried, and non-comedogenic face washes, creams containing Alpha and Beta Hydroxy acids and tea tree oil also decrease acne. Multani mitti, turmeric and chandan face packs once a week also help. Scrubs should be avoided in case the patient has active inflammatory acne.
Tips For PCOS Patients To Get And Maintain Flawless Skin:
Use a moisturiser that is non-comedogenic
Use a face wash with Glycolic acid or Salicylic acid (always check for sensitivity, by applying it on the back of the ear for 48 hours before using it on the face)
Consult your dermatologist, because treating acne is easier than treating dark spots or scars left after acne