One of the much-coveted features of healthy skin is an even skin tone. As you age, you may notice certain dark spots, discoloured patches, or darkening of certain areas on the skin. While this usually happens due to sun exposure, it can also be caused by skin ageing, hormonal imbalances, a dehydrated and damaged skin barrier, or even certain medications. And if you're looking for an effective and long-term solution to fix this hyperpigmentation, then look no further than skincare actives.
Simply put, skincare actives are when a skincare product has an 'active' or certain concentration of an ingredient that targets a specific skincare concern. Here's a guide by one of the leading beauty brands of India, Prolixr, which offers a range of premium skincare products bottling the goodness of actives in them. They've listed 11 skincare actives that can help treat discolouration, dark spots, sallow skin, or hyperpigmentation of any kind.
1. Niacinamide
If your skin is prone to dark spots and hyperpigmentation, Niacinamide might just be the active ingredient your skincare routine is missing. A gentle, niacinamide-powered product is just what you need to significantly reduce the look of dark spots, skin tan, hyperpigmentation, discolouration, and post-blemish marks. 
2. Glycolic Acid
Glycolic Acid is one of the best-known actives to suppress melanin production in the skin, which causes dark spots and pigmentation. It penetrates deep into the skin's layers and clears out discoloured skin cells to give you a bright, even-toned complexion. 
3. Vitamin C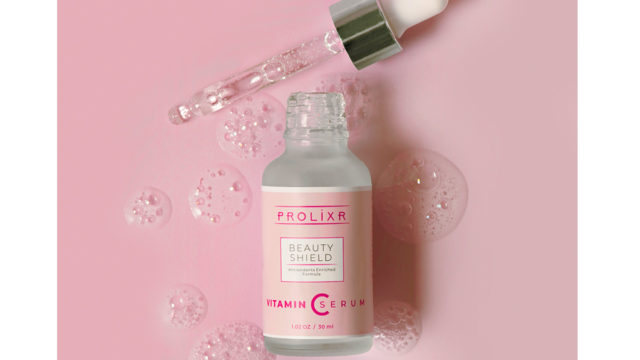 Touted as one of the best skincare actives in the market for dark spots, vitamin C is a powerful skincare active that fades dark spots,  quells any signs of hyperpigmentation, evens out skin tone, and keeps the skin clear, and radiant.
4. AHA & BHA 
AHA & BHA is an effective chemical exfoliant that helps brightens and lightens the skin. It also fights hyperpigmentation and gives an even skin tone by increasing cell turnover. These chemical exfoliants are better than physical exfoliants like scrubs because they don't leave micro-tears in your skin.
5. Kojic Acid 
This anti-pigmentation treatment is an underrated, often overlooked skincare active that significantly helps boost the skin's glow and promotes a bright and even complexion. It also helps minimize further discolouration in the skin and has long-term skin-brightening effects on the skin. 
6. Alpha Arbutin 
This potent, lesser-known skincare active is an anti-pigmentation hero that combats dark spots and lightens pigmentation and gives your skin a lasting glow. It's a great ingredient to pair with other skin-brightening actives like Vitamin C, Niacinamide and even Glycolic Acid. 
7. Salicylic Acid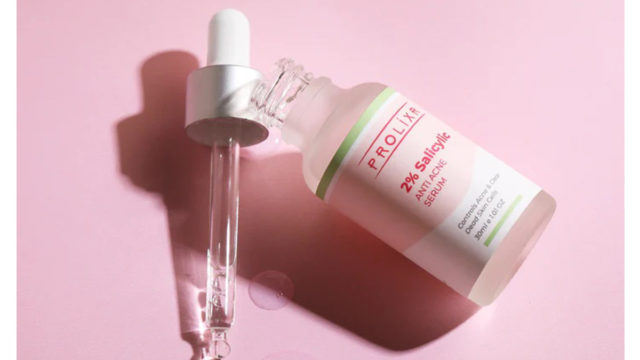 Salicylic Acid is a type of BHA (Beta Hydroxy Acid) that gently exfoliates the skin, and makes way for new skin cells that help fade dark spots and blemishes. This also helps clarify the complexion to give your skin an even tone.
8. Ascorbic Acid
Product Rec: Prolixr Daily Repair Sea Algae Serum
Ascorbic Acid is the purest form of Vitamin C and a powerful antioxidant that battles dark spots and fades pigmentation by promoting collagen production. It brightens the skin and replenishes your skin barrier.
9. Mandelic Acid
If you suffer from sensitive skin, this is the perfect treatment to opt for. Mandelic Acid is a more gentle alternative to Glycolic Acid and doesn't irritate sensitive skin, but basically has the same benefits. It helps you get rid of dark spots without causing any irritation to the skin or disbalancing the skin's natural pH.
10. Lactic Acid
Another top option for everyone with sensitive skin, this mild AHA active should be your go-to if you suffer from mild pigmentation, acne scars and dark spots. Lactic Acid helps buff away dead skin cells to reveal a new, even-toned layer of skin, making it an effective solution.
11. Azelaic Acid
Azelaic Acid is one of the lesser-known skincare actives that have multiple skin benefits – primarily pigmentation. This anti-inflammatory ingredient helps keep the pores clean and treats dark spots caused by conditions like acne, melasma, or sun damage. It significantly boosts the skin's complexion alongside, and blocks pigmentation, making it an effective treatment.