Given all the fuss around 7-step and 5-step skincare routines, it is truly surprising that there's not much talk around hair regimen. Just like our skin, scalp types differ and can greatly benefit from a well thought-out routine to combat a number of hair-related concerns like frizz, dullness and hair fall.
As we age, our hair undergoes changes. Our hair strands become finer and our scalps produce more natural oils, increasing greasiness. Hair growth also starts to decline, as we grow older. But it's not all bad. With a well-researched and tested routine and including products with ingredients that suit your needs, you can keep your hair looking healthy, full and shiny.
In collaboration with The Channel 46, Bhaskara Seth, Co-Founder of Neemli Naturals, lists 7 active ingredients that can transform your hair care routine.
1. Niacinamide
The water-soluble form of Vitamin B3 has anti-inflammatory and hydrating properties. It helps increase blood flow to the scalp, stimulating hair follicles. This promotes hair growth. It delivers nutrients to the scalp and helps in balancing moisture. It also helps in calming and soothing the scalp. Look out for this ingredient in everything from scalp serums and leave-on treatments to hair growth products.
2. Salicylic Acid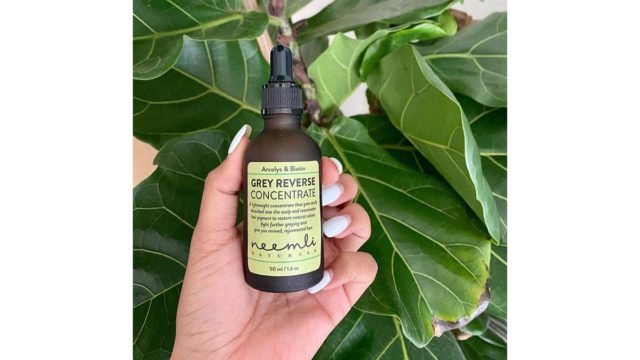 This super effective BHA is an effective exfoliator – even for your scalp! A great active for those with a dry, itchy and flaky scalp, salicylic acid eliminates oil build up and rids the scalp of dead skin and dandruff. It can also help relieve scalp inflammation and scalp acne. Use products like scalp serums, shampoos and hair treatment masks with salicylic acid depending on your needs and preferences.
Read: 11 Common Haircare Mistakes That Cause Hair Fall
3. Vitamin C
This antioxidant is as good for the hair as it is for your skin. It is especially useful for those struggling with dull and weakened hair. Vitamin C can help boost collagen, which strengthens hair and also lends overall shine and brightness while promoting a healthy scalp. If your hair is dull and susceptible to breakage, Vitamin C may be the active use for you! Look for products like hair oils or treatment serums with Vitamin C that are especially formulated for hair care.
4. Hyaluronic Acid
Quite a hero ingredient in the skincare world, Hyaluronic Acid needs its due when it comes to hair care. As a humectant, it has the power to hydrate both hair strands and the scalp, allowing fibres to retain moisture and allow better collagen production. The added moisture also helps in reducing frizziness and filling in cracks in our hair shafts. If you have dry and frizzy hair, use products with hyaluronic acid while your hair is still damp (leave-in conditioners or post-wash treatment masks) for best results.
5. Lactic Acid
This AHA, which is a super popular ingredient in skincare, has some amazing hair care benefits too! A gentle AHA, it helps exfoliate the scalp and balances its pH levels. This creates a healthy scalp and strengthens hair. It helps improve hair hydration and makes hair bouncy and more manageable. A great option for those with sensitive scalps, lactic acid in shampoos and hair serums can be just the renewing hair care hack you need! 
Read: 6 Signs Poor Scalp Health Is Causing Your Hair Fall & 6 Remedies To Fix It
6. Redensyl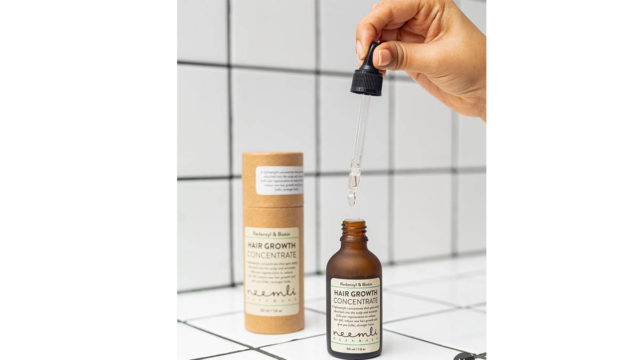 A compound made from plant extracts, Redensyl is an award-winning ingredient that helps with hair loss. It reactivates hair follicles in the growth phase improving overall hair growth and reducing hair fall. Clinical studies have shown visible results with greater hair density in 90 days. Use a serum or oil with Redensyl to improve hair growth and minimise hair loss.
7. AnaGain
Made with pea sprout extract and other ingredients like sodium benzoate, AnaGain reactivates hair growth from the cellular level. It also prolongs the life cycle of hair strands, leading to fuller and thicker hair. Look out for formulations with AnaGain in tonics, shampoos and serums for denser and stronger hair.
Like your skin, your hair is going to respond to consistency. Understanding what works for your scalp type and using the right actives can help you nourish and replenish hair, positively affecting hair quantity and quality!
Open up like never before and participate in conversations about beauty, entrepreneurship, mental health, menstrual & sexual health, and more. Desi women, join our community NOW!