Ever heard your nani or dadi claim that they've never had dandruff or an itchy scalp? If you wonder how, the answer might very well be a great hair wash and drying routine that's effective. So if you are on the hunt for remedies for a squeaky clean scalp, devoid of buildup and a hair drying regime that doesn't result in frizzy, dry or limp hair, you are in the right place. TC46 brings you the ultimate hair wash and drying routine for healthy, shiny locks!
Read Here: 10 Ways To Keep Your Hair Healthy!
Pre-Wash Tips For Nourished Hair
1. Give Your Strands An Oil Massage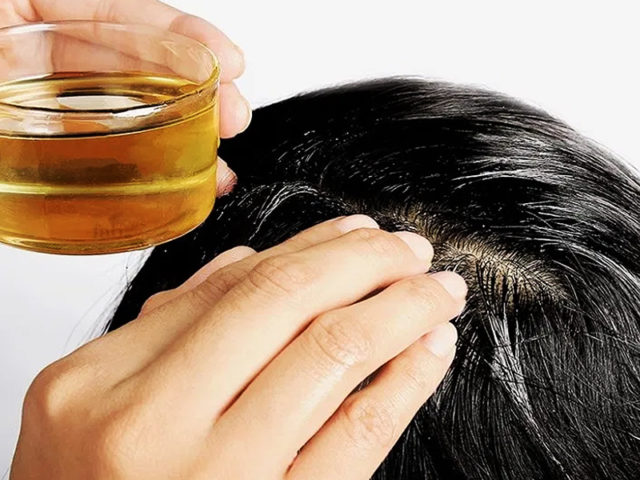 Moms are always right. They badgered us as kids to oil our hair, and we are thankful for that. Oil massages can do your mane good. Apply it an hour before your shower – oil acts as an excellent emollient, conditioning and smoothening your strands. Bonus: it also keeps the frizz at bay. But be careful to not overdo it – it could leave a sticky residue if not cleaned thoroughly.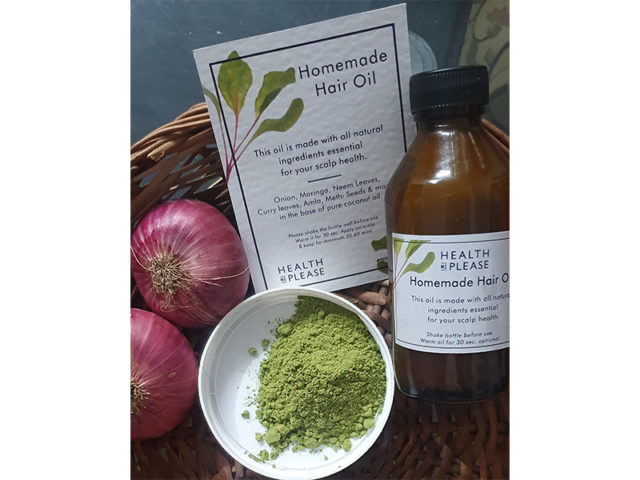 2. Use The Right Hair Comb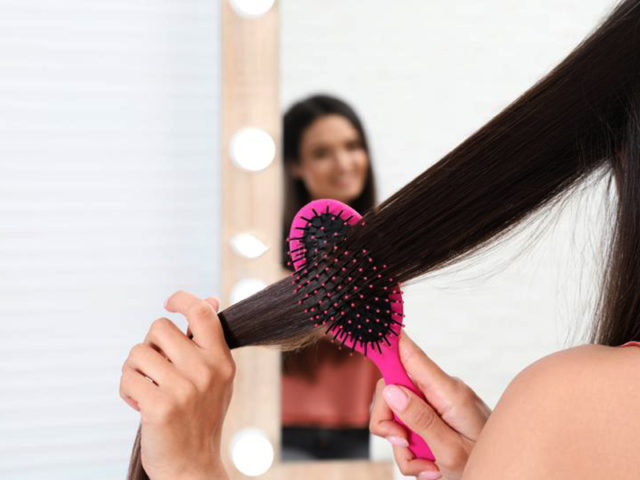 Hair can make or break your look. As much as it is important to have good hair, it is also essential to take care of it without damaging it. It's time to get rid of the struggle every day in detangling your hair. Use the right comb to detangle your hair. It is advisable to use wide-toothed combs with less static. Always comb your hair at the bottom and then start combing from the roots to avoid breakage.
Healthy Hair Wash Routine
1. Wash Your Hair Properly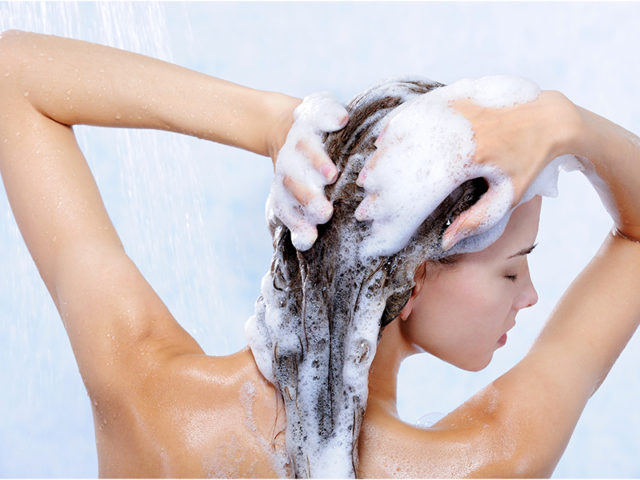 It's important to keep the hair and the scalp clean.
Cleanse your scalp and hair thoroughly with a good shampoo, suitable for your hair type.
While washing your hair, wet it completely, take some shampoo and mix it with water and then apply.
Use circular motions to get a squeaky clean scalp.
Don't go too harsh and massage gently.
Make sure the oil on your scalp and hair is removed completely.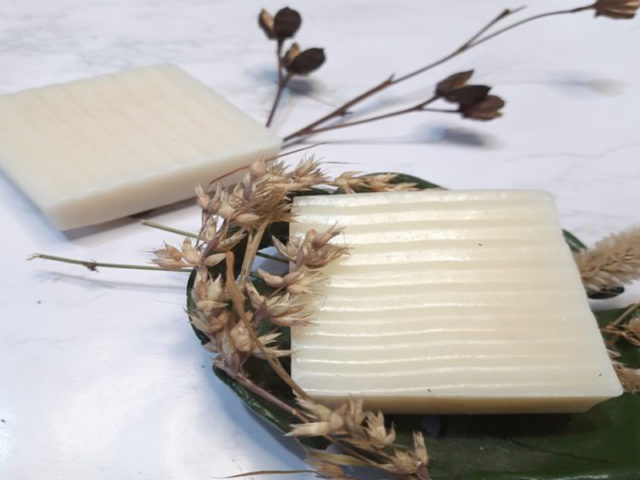 2. Do Not Skip The Conditioner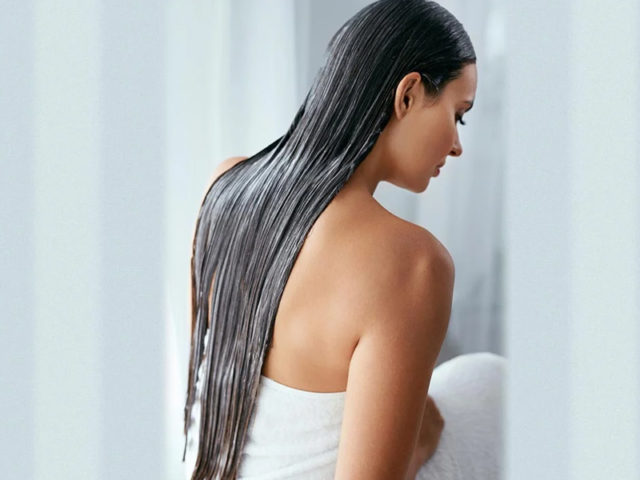 The next step is to apply conditioner. The right conditioner according to your hair type can work wonders for your hair. A conditioner will help you in keeping your hair soft and smooth.
Choose a nourishing conditioner or hair mask, and apply only till your mid-lengths.
If you have thick hair you can use a wide-tooth comb to distribute the conditioner evenly on your hair.
Keep it for 5-7 mins and then rinse thoroughly.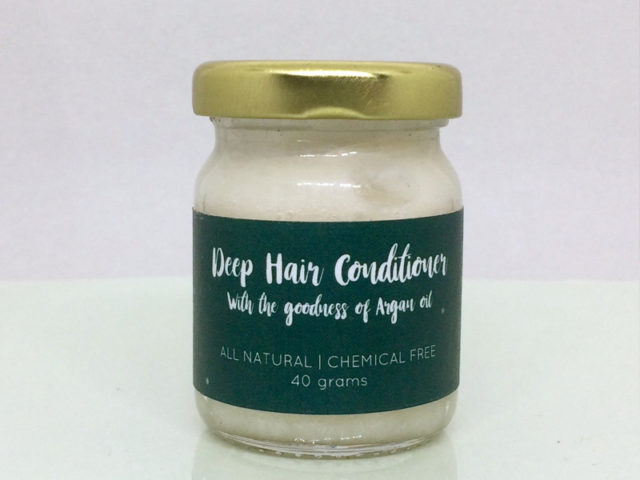 The 5 Most Popular Hairstyling & Drying Techniques
The following are five popular hairstyling techniques experts use to create those jaw-dropping, unforgettable hairstyles. No matter how you choose to style your hair, getting a quality look is easier than you think. All it takes is some knowledge and confidence, and you're on your way to getting that salon-quality look!
1. Getting The Haircut Style You Want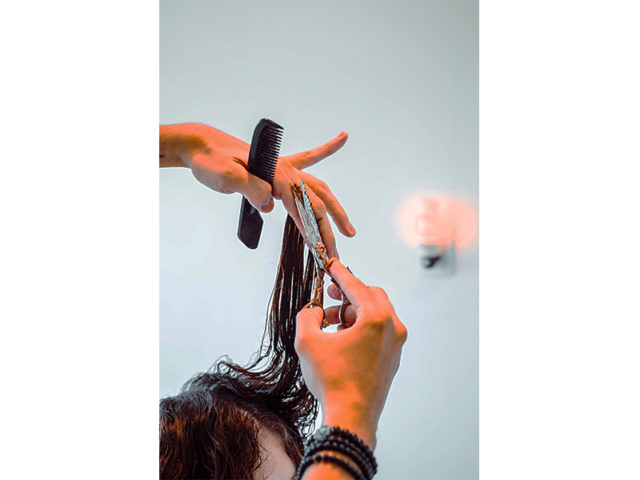 From pixie cuts to long layers, a good haircut is the foundation for any hairstyle. Consider your face shape and if the cut you want will complement that shape. A good haircut will highlight those positive features and downplay those less than positive features.
2. Adding Some Colour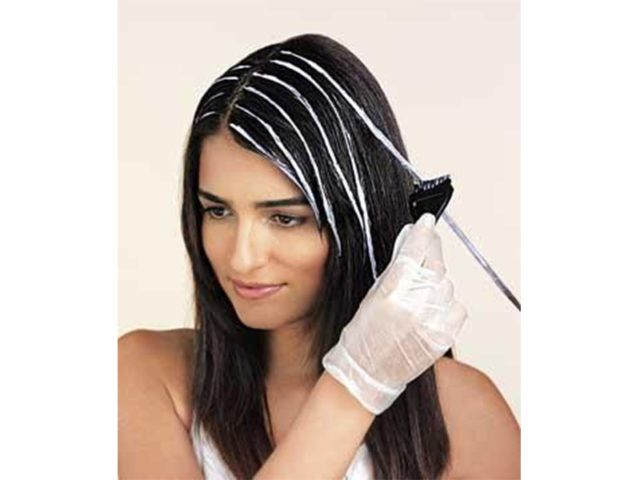 Another easy and sometimes cheap way to change up your hairstyle is to add in some colour. Nowadays, there are plenty of excellent hair dye products out there in almost any colour you can think of. If you're ready to get creative and think outside the box, colouring your hair might just be for you.
3. Mastering The Blow-Dry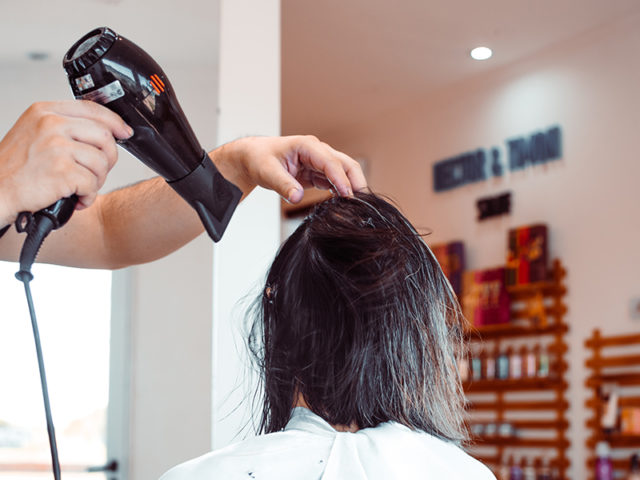 A simple wash and blow-dry can be the easiest way to get a great hairstyle. So, how do you get that great blowout without blowing out your wallet? Use the right hairbrush and dry your hair in sections (if you have bangs, dry those first). Starting with the side sections, take half of the section and pull it taut with your round brush while aiming the blow dryer at your roots. Repeat until the section is dry. Finish the other side and end with the top. Don't rotate the brush too much as it can cause tangling. Finish up with a quick blast of cold air to calm the frizz.
4. Creating Great Curls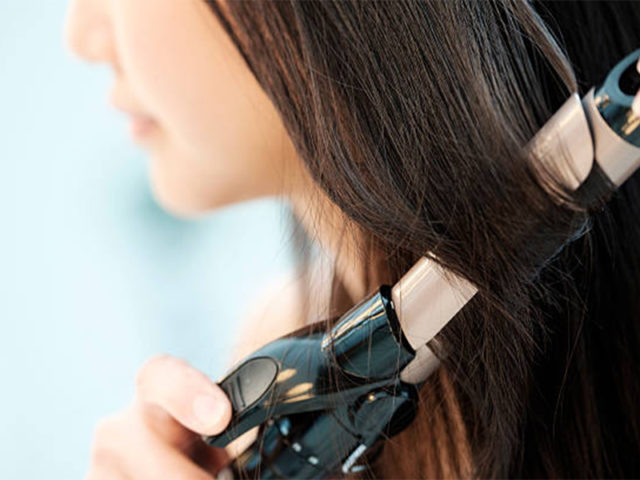 A head full of glamorous curls is one of the most classic looks. Make sure your hair is completely dry and use the right size curling iron. Don't just crank your curling iron settings up to the highest level. Depending on your hair's texture and health, you need to watch the temperature setting. You should only hold your hair in the curling iron for around 8 to 10 seconds, more if you have thicker hair. Just make sure you don't go over 15 seconds.
5. Straighten It Out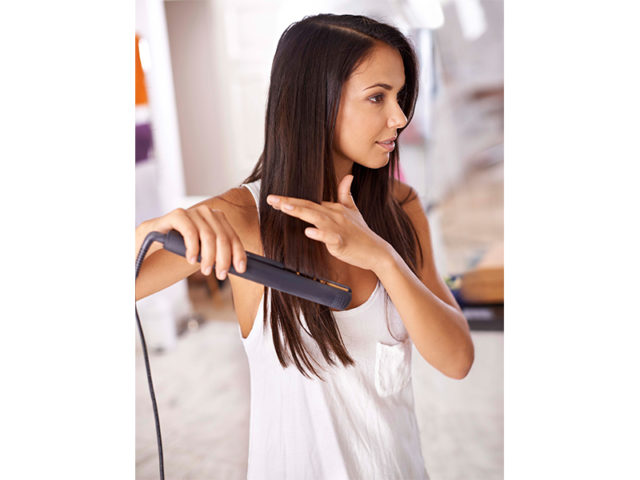 Sometimes you just want that sleek, straight look. Straight hair is an excellent choice for those with shorter haircuts, and unless your hair is naturally straight, the best way to get that straight hair is with a hair straightener. Straightening wet hair can cause damage, so if you're going from shower to styling with your freshly washed locks, blow dry first. Keep the temperature down and use a heat protectant. Take small sections of hair, pull them taut, and run the flat iron from your roots to the ends.
Read Here: From Hair Styling Techniques To Makeup Secrets To Skincare Hacks!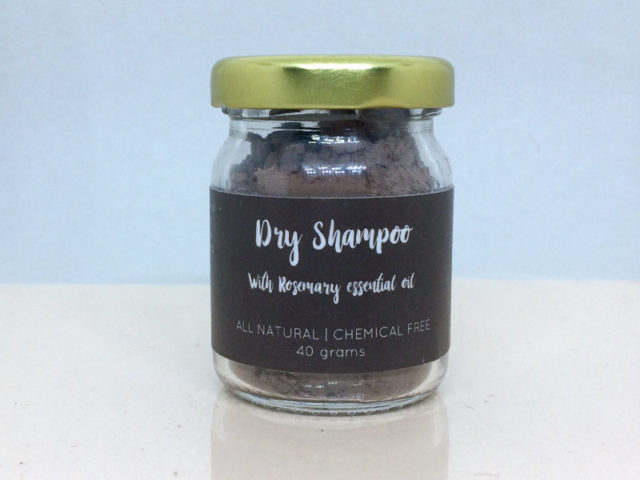 How To Untangle Hair The Right Way
Here are some awesome tricks and life-saving hacks that will help you detangle hair. Everyone's hair is different, and so also, they have different whims. What might work for one of you with straight hair might not be suitable for someone with curly or wavy hair type. These tricks below have been sorted according to individual hair type.
1. How To Detangle Curly Hair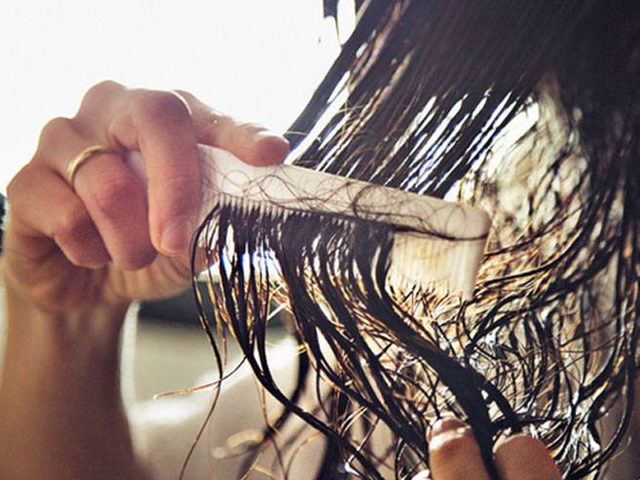 This particular hair type ranges from light beachy curls to tightly wound curls. While the extent of curliness may range, curly hair if held out into a ponytail is much thicker than any other hair type which also makes it more tolerant towards the ill effects of heated styling, artificial colouring and other styling treatments.
Busting a famous myth, it is proven that curly hair has less tendency to entangle than straight hair. However, it is still needed to be taken care of and resolve all issues
Start by detangling your hair in the shower itself. Work your way through the knots and tangles while you apply shampoo or a conditioner
Do the 'one at a time' trick. Grab each strand and work with it individually and gradually proceed. This trick may take a bit of your time but will ensure you have good and smooth hair.
Use your fingers to slide in gently through your hair strands. This will ensure that there remains no knot even after you wash your hair
For taming curly hair, you must use a deep moisturizing shampoo and a conditioner that will lock the moisture in your hair and not make it dry
Brush your hair with a detangling brush and have tangle-free hair
2. How To Detangle Natural Hair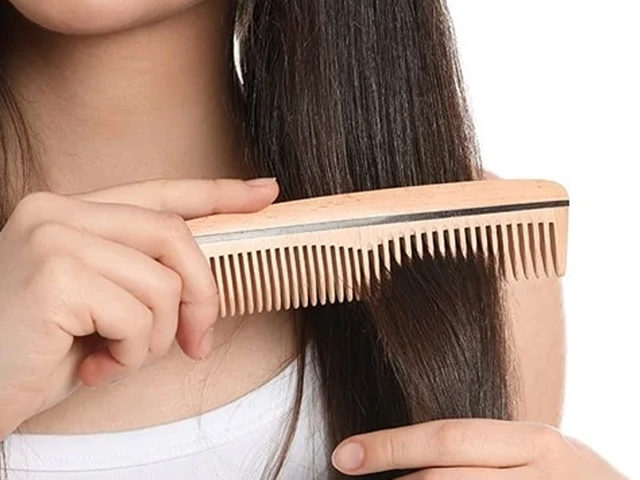 A majority of women consider natural hair to be easily tameable and thus end up giving it less attention and care. In simple words, be ignorant about it. But the truth is slightly drifted. Every hair type, irrespective of their quality and texture, needs care and nourishment. Negligence will only make things worse.
For all, you women with natural textured hair tend to have moisture-laden scalps and thus have a difficult time choosing the right products. Make sure you don't skip on any hair care routine.
Apply a conditioner religiously after every wash with a suitable shampoo.
Dry down your hair till the tip of every strand
Avoid combing it right after the shower. Let it dry and then use a detangling brush to work through till the end of each strand
Avoid rubbing your hair with a lot of force. Instead, pat it dry strand by strand. This will reduce the friction between the hair follicles and avoid tangles
3. How To Detangle Long Hair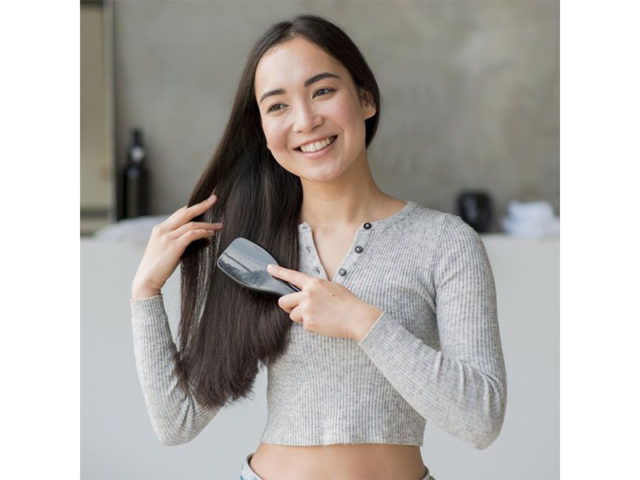 The longer the hair, the more difficult it becomes to take proper care. Long hair needs to be efficiently combed, washed, oiled and detangled. If not done, it might result in severe knots which if not untangled might permanently damage your hair. As a consequence, you might have to cut it short. Therefore, remember to give it the extra attention it needs.
Make it a routine to oil at least twice a week. As much it is important to wash your hair, giving your hair the proper nutrients is very essential
Work through every corner of your hair till the tip of every strand using a detangler, be it a hair cream or a protein-infused brush or a detangling spray
Use a tangle tweezer comb in case a detangler is not available at the moment. Brush your hair every night before going to bed with a tangle tweezer comb
Start from the bottom. Avoid rushing to the roots as it might hurt and result in unnecessary hair loss
Read Here: How To Detangle Your Hair Without Damaging It!
10 Mistakes You Might Be Making If You Have Thin Hair
1. Over-Brushing Hair Or Using The Wrong Hair Comb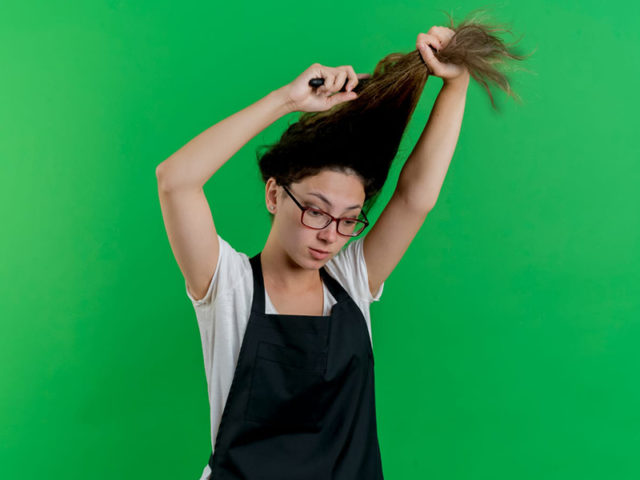 There is a common notion that brushing your hair 100 times every day helps distribute natural oils from your scalp to the end of the hair and makes it appear shiny. Even teasing the hair too much for creating different hairstyles can cause irreparable damage to your hair. Understand which kind of brush or comb works best for you and stick to it!
2. Brushing Wet Hair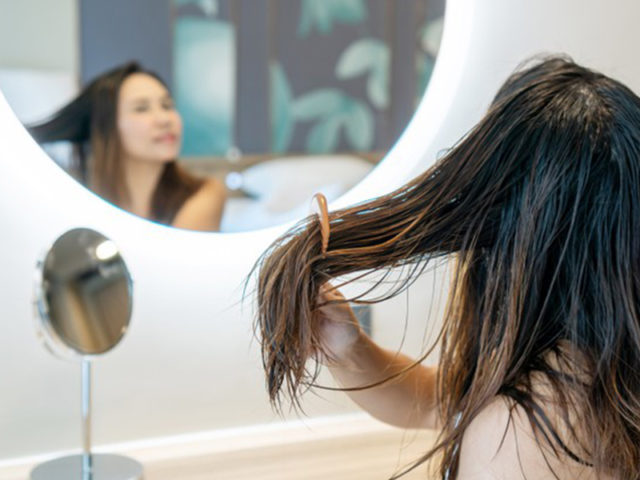 Wet hair is more prone to breakage. Therefore, make it a point to never brush your hair when it is wet. Instead, gently comb it with a wide-toothed comb or run your fingers through them to detangle. Don't use a fine-toothed comb or brush it while the hair is still wet. You must also avoid vigorously rubbing your hair dry with a towel.
3. Using Extreme Heat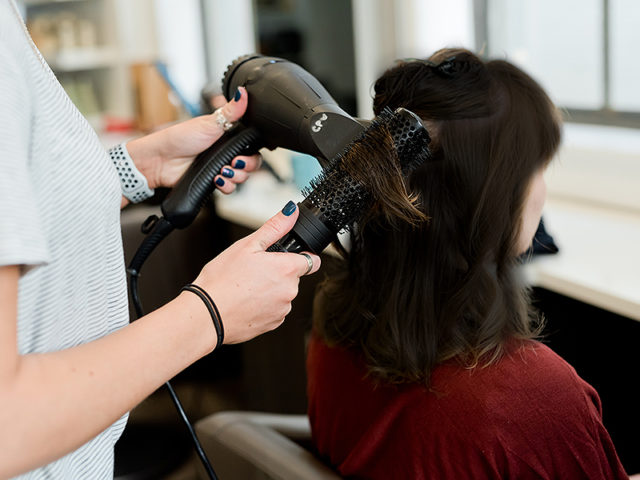 Blow-drying, straight-ironing, perming and curling your hair requires the use of styling tools that generate extreme heat. This damages the hair follicles.
4. Washing Hair With Hot Water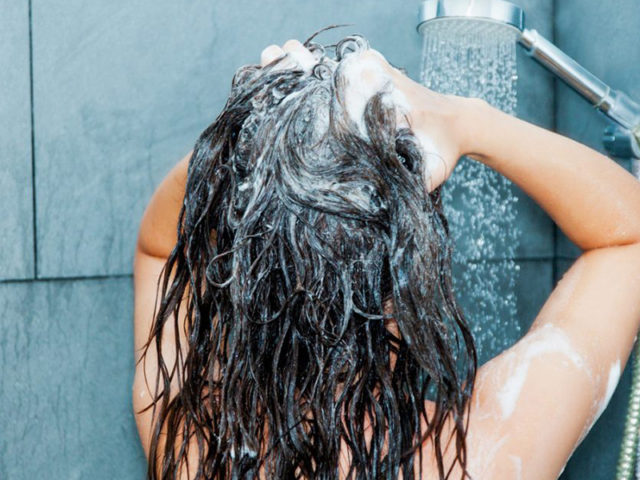 This is yet another common practise – taking a shower in hot water. Hot water when used for rinsing hair can strip it of its essential oils and moisture. It leaves the scalp dehydrated and your hair tends to get frizzy and static post-wash. We would recommend that you use lukewarm water for your hair wash and end it with a cold rinse. Coldwater seals the moisture in your hair and leaves your scalp hydrated.
5. Using Chemical Treatments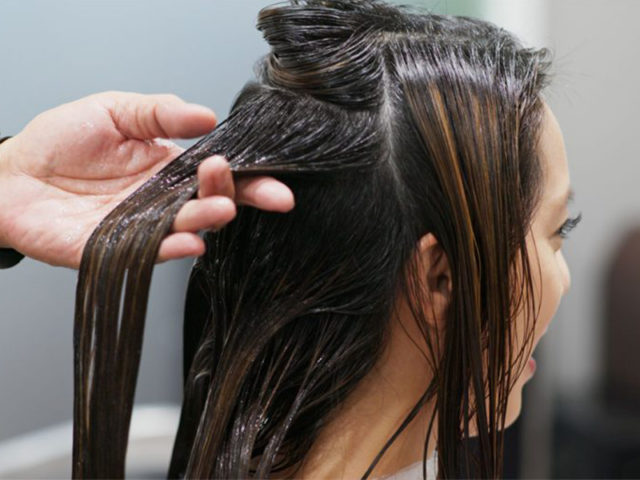 Chemically treating your hair with hair dyes, hair colours and other products is also one of the leading reasons for hair fall, hair thinning and hair loss. Use natural products for your hair to restore them to its previous glory. Try this 24/7 hair fitness solution from the Red Dot Shop here.
6. Tight Hairstyles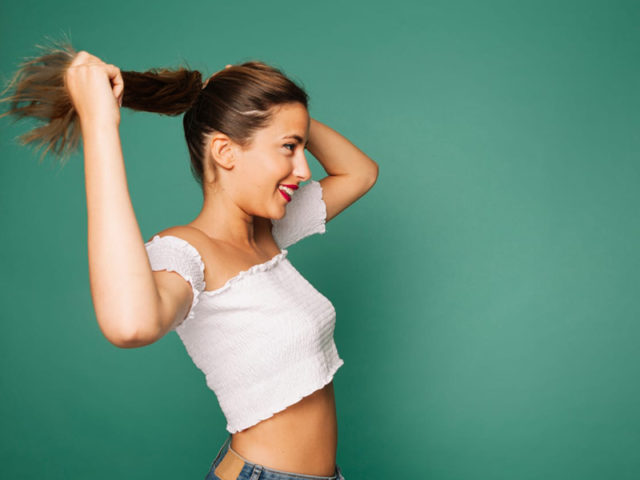 Tight hairstyles such as ponytails, braids or pigtails pull the hair shafts vigorously and damage the follicles. The same holds for using hair accessories such as elastic hair ties, barrettes and hairpins, which pull your hair at the shaft.
7. Unclean Scalp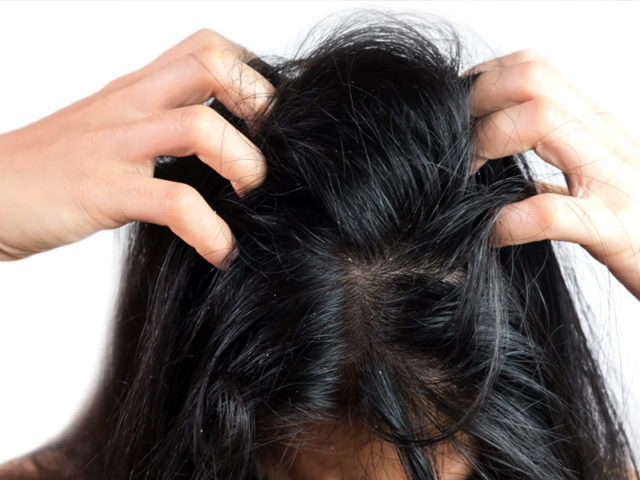 An unhealthy scalp is the playground of several infections and diseases. This may not result in hair fall or hair loss directly but can lead to the buildup of itchy patches on the scalp, which causes infection and inflammation of follicles. This infection and inflammation of the follicles stall hair growth.
8. Baking In The Sun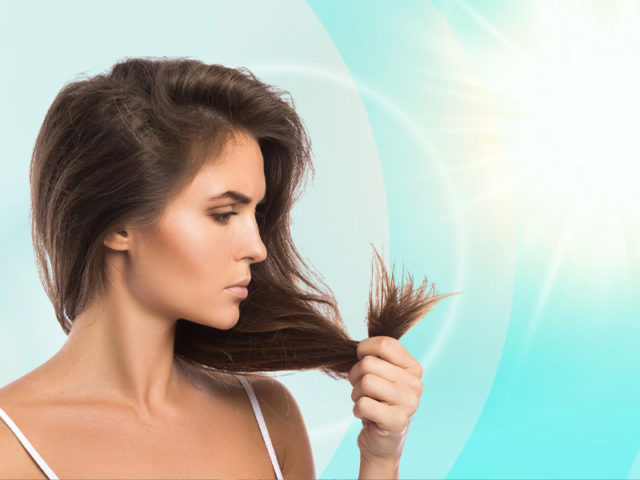 What's bad for your skin is also bad for your hair. Ultraviolet rays from excessive sun exposure can 'fry your hair', weaken fibres and make your strands more prone to breakage. That's one more reason to stay out of the sun, or put on a hat.
9. Over Use Of Styling Products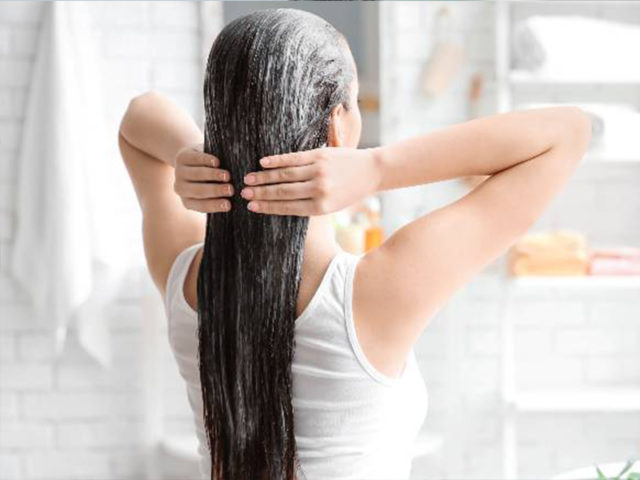 Gels, mousse, pomades, hair sprays, leave-in conditioners are some of the products that may make your hair look fantastic and get rid of a potentially bad hair day, but in the long run, these products strip your hair of its natural oils. Also, let's not forget the fact that product buildup can also potentially damage the hair follicles and slow down hair growth. If you have to use the products at all, use them sparingly. Instead, try natural rosemary hair serum from the Red Dot Shop here.
10. Pulling Out Greys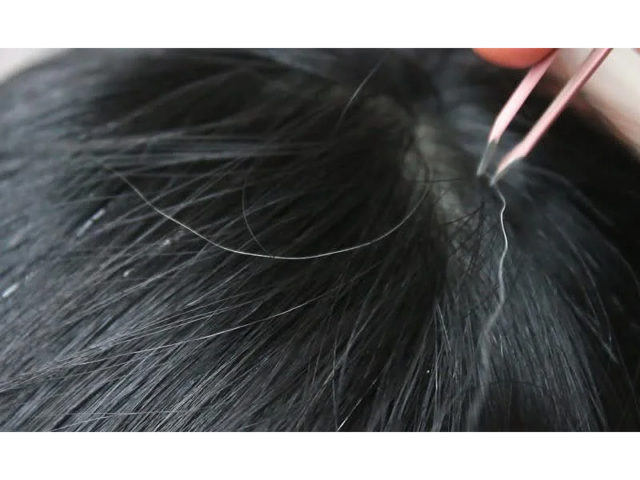 If your secret hobby is to find and pluck grey strands, stop right there. This could damage your hair follicle. In the long run, hair will no longer grow out. So cover up greys with hair dye instead. Learn about desi nuskhe to treat premature greying of hair here.
Read Here: 5 DIY Hair Recipes To Strengthen Your Locks & 10 Hair Thinning Mistakes To Avoid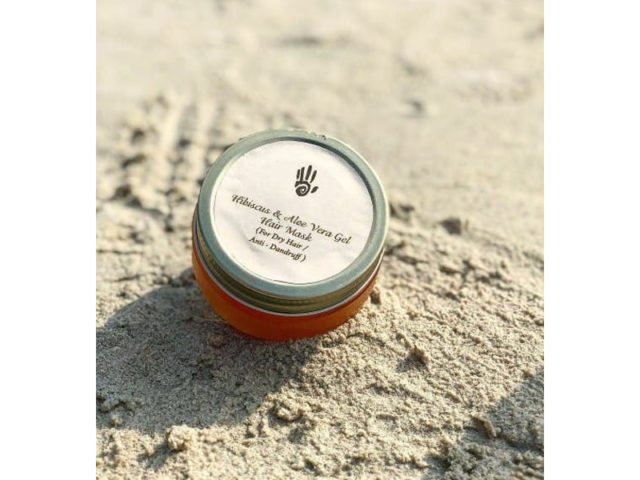 The real reason your hair looks and feels so good after a trip to the salon is because the pros understand that the key to happy hair is a well-executed hair care routine. Get that same effect at home with these hair washing and drying tips and learn how to take your hair care game to the next level.