Our hair is important. Like, really important. From a purely practical standpoint, hair insulates us and helps us regulate our body temperature. More importantly, how we feel about our hair can influence our entire self-image. Those of us who have ever experienced a bad hair day or at-home colour disaster can likely relate to not wanting to leave the house without our beanie for some much-needed emotional support .
Healthy hair means beautiful hair. Regardless of hair type or texture, these are the hallmarks of healthy hair: volume, moisture level, and shine. That being said, your hair is as unique as your fingerprint. In order to ensure optimal health, you should follow these healthy hair habits that are suitable for all hair types.
In collaboration with The Channel 46, Tejas Bhatt, Technical Director of milk_shake, sheds light on 11 healthy hair habits that are suitable for all hair types.
1. Keeping Your Scalp Clean & Healthy
It's incredibly easy to ignore the condition of your scalp until it starts to get uncomfortable. A scalp detox routine with a stimulating plant concentrate with essential oils is an important step towards a healthy scalp and the growth of healthy hair. A normal scalp has the same colour as the skin, has no scales on the scalp or around hair, and are arranged in bundles of two or three hairs from the same follicle.
Products with warm essential oils like lavender and orange have stimulating properties which relax and revitalise the scalp as well as strengthening hair from the roots. To maintain a healthy scalp and beautiful hair, it's important to incorporate a scalp treatment into your weekly hair care routine to ensure a balanced microbiome of the scalp leading to thicker, stronger, and more vigorous hair.
2. Protection
Your skin isn't the only part of your body that needs sun protection. Your strands are susceptible to sun damage too. Exposure to damaging UV rays causes hair to become brittle, break easily, and leaves it dehydrated and unmanageable. The solution? Leave-in conditioners with UV filters.
Ingredients like organic murumuru butter extracted from the murumuru seed are rich in fatty acids that have a nourishing, soothing, and moisturising effect on hair and skin. Murumuru also contains Vitamin A that repairs, nourishes, and strengthens hair, apart from offering UV protection. This super ingredient is suitable for all hair types: colour-treated, natural, fine coarse, straight, and curly. Make a daily habit of applying leave-in conditioners and leave-in masks with UV filters. These products protect hair from sun damage, condition, help keep colour-processed hair from fading, and keep them soft and shiny throughout the day.
3. Moisturise
Invest in a good shampoo! Switch to a moisturising shampoo. Just as your body needs water to survive, your hair must replenish its moisture to stay healthy. Look for shampoos with hyaluronic acid and organic papaya extracts which will provide your hair with maximum hydration and also make it look visibly younger. Hyaluronic acid, a super-hydrating ingredient, balances the level of hydration of the hair. On the other hand, the antioxidant properties of organic papaya boost its youthfulness and radiance while reducing the production of free radicals.
4. Heat Protection
Always use a heat protector before blow drying your hair or using a flat iron. Thermo-protector sprays create an invisible protective layer over your hair that prevents split ends, breakage and damage, while reducing drying time. Super lightweight, they ensure your hair has a smooth and shiny finish that is free from heat damage.
5. Nurture & Repair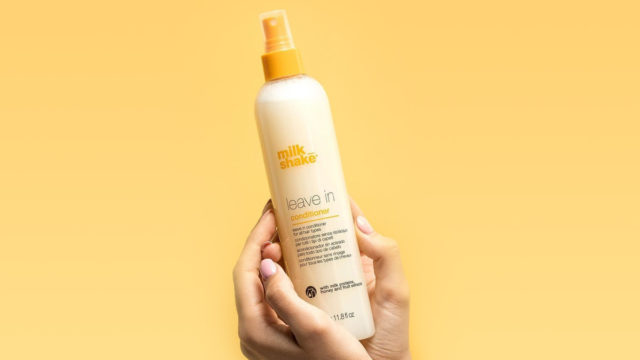 To replenish moisture to dry, damaged strands, use deep conditioning masks at least once a week. Try intensive treatment masks with murumuru butter to deeply nourish the hair and eliminate frizz. Ingredients like murumuru butter seal the cuticle and give softness, shine and detangle hair whilst preserving the integrity of hair colour. Oils and leave-in conditioners are also essential to smooth and repair locks and can be applied to wet or dry hair. Look for ingredients like milk proteins and orange essential oils which have a restorative effect and also give your hair extra hydration and healthy shine.
6. Fight Frizz
Warm climates are always a challenge for your hair. Post wash, as soon as your hair begins to dry, the frizz begins to form. Anti-humidity sprays are the best option for warm climatic conditions. These pre-styling sprays protect hair from humidity and frizz. They contain special polymers which are heat activated and protect the hair from humidity and frizz, maintaining the hairstyle for much longer.
7. Healthy Eating
The healthier you eat, the better your hair looks. Nutrients like proteins, vitamins, pro and prebiotics, iron are essential for the growth of your hair. If your body is falling short of these nutrients, it will impact your overall skin and hair health.
8. Deal Carefully With Wet Hair
Wet hair is fragile and can easily lead to breakage. When you shampoo your hair, the cuticles of the hair are opened making them sensitive. On combing, the hair strands get pulled out from the roots and this leads to breakage. Apply a conditioner or a mask, leave in for the prescribed time, use a wide tooth comb to detangle those tresses, and then rinse.
9. Brush Effectively
Hair brushing helps to distribute your hair's natural oils. Natural oils are produced at the scalp, which is why your roots tend to get oily quicker than your ends. Especially if you have long hair, it will take a pretty long time for those natural oils to travel all the way down to your ends on their own. By brushing your hair, you're able to spread those natural oils from root to tip, resulting in a more hydrated, healthy-looking, and shiny head of hair.
10. Use Cold Water To Rinse
It feels extremely relaxing to take a hot shower after a long day, but scorching hot water isn't great for your hair. In fact, it will dry out your hair. For those with colored hair, hot water will wash out the hair colour faster than cold water. When a cold shower does not sound like an ideal option, use lukewarm instead—as a bonus, it's also better for your skin.
11. More Isn't Really Better
Using more products won't actually get you a better result. Actually, all you'll get is limp, weighed down hair, scalp buildup, and a higher budget for replacements. Your hair can only hold so much, and any product that isn't absorbed into the shaft will lie on top. All you need are these three hair care products in the mentioned proportions:
Shampoo: Nickel size for short hair, a quarter size for medium length hair, and a half-dollar size for long hair
Conditioner/mask: Dime to nickel size for short hair, a quarter to half dollar size for medium length hair, and 1 or 2 half-dollar size for long hair
Leave-ins or leave-in Whipped Creams: Nickel size for short hair, a quarter size for medium length hair, and a half-dollar size for long hair
Cleaning Tip: Follow these easy tips on how to clean a hair brush at home.
Open up like never before and participate in conversations about beauty, entrepreneurship, mental health, menstrual & sexual health, and more. Desi women, join our community NOW!